A virtual experience with real-world challenges. Think creatively, solve puzzles and see if you could work with a top-secret organisation.
About this event
You caught our attention. You are special.
We're looking for people who see the world in a slightly different way. People who notice things others don't. And we think that might be you. We just need to, well, get to know you a little bit better. See where your strengths lie. You could be a great asset to us. And we could change your life.
Do you have what it takes to be a Distraction Agent?
The Department of Distractions, a clandestine organisation that claims its job is to plant stories in the world "to make life more interesting", is on the search for new recruits… and they think YOU might be just what they need.
Part puzzle, part game, part film, part real life, The Distraction Agents is an on and offline experience, arriving first as an intriguing package through the post, followed by instructions as to how to complete the challenges, delivered to your inbox as a series of short films across a week.
Ready to book, but have some questions..?
Will I enjoy this?
If you're interested in puzzles, role playing games, board games, quizzes, urban legends, conspiracy theories, detective fiction or escape rooms, then yes! Playtesters said:
"We REALLY enjoyed the whole thing. It was lovely to have something to do that used our brains AND was fun."
"...after the first game we were really looking forward to the next."
What will I need to take part?
- an email address
- a UK postal address (so we can send you a challenge pack in the post)
- an internet connection.
- a device that can receive email and play video with sound
You can play from anywhere within the UK, this experience does not involve any in-person interaction.
How does it work?
Choose a week to participate from the options above. Sales close a week in advance of the start date, to ensure there's enough time for your challenge pack to arrive in the post.
Throughout your playweek you will receive regular emails, including links to the instruction videos (3 per day Monday to Thursday, and a final one on Friday). The videos will guide you through the process, and explain how to use the materials in your pack.
You can choose to play throughout the week as the emails arrive, or save them up for a single, absorbing challenge, but we strongly encourage you to play within your chosen week, as the videos will not be available indefinitely!
Can multiple people play with one ticket?
The experience is designed for one audience member but can easily be played in pairs or as a whole household, at the same time or in turns. The challenges can be completed at home, but also contain opportunities to take your work out into the world.
Age Recommendation: 14+
The Distractions Agents contains many stories, most of which are family friendly, but a few make reference to drugs, crime and violence, so carers may wish to read ahead to check suitability for younger players.
How long does it take to complete the experience?
That depends on you!
- the total running time of the films is 25 minutes
- the challenge times vary depending on your aptitude and how much you enjoy them!
As the player, you are in control. Based on our playtesters' experience, most people spend 2 – 3.5 hours playing The Distraction Agents.
Ticket Price:
£15 per ticket (plus booking fee) buys one challenge pack and emails sent to one email address, but if you choose to play as a group, it is possible to share the experience (see 'Can multiple people play with one ticket?'). If you would like more than one challenge pack, you will need to purchase additional tickets.
Who makes this experience?
The Distraction Agents is brought to you by theatre company Third Angel. Established in Sheffield in 1995, the company makes work that encompasses performance, theatre, live art, installation, film, video art, documentary, photography and design, touring the UK and internationally.
Third Angel also works with young people and communities, runs mentoring schemes and programmes to inspire and support the next generation of artists.
For more information, visit our website: www.thirdangel.co.uk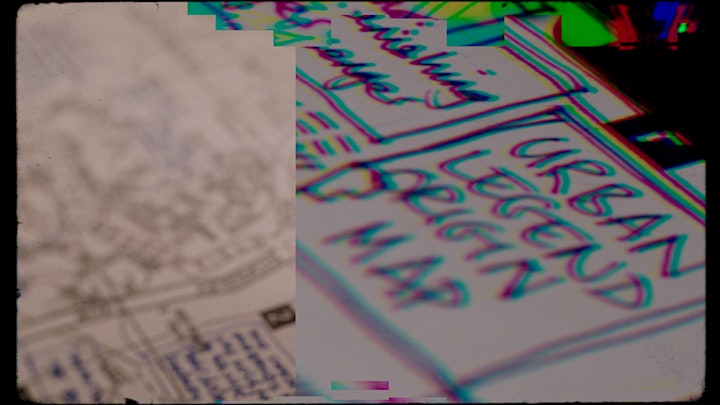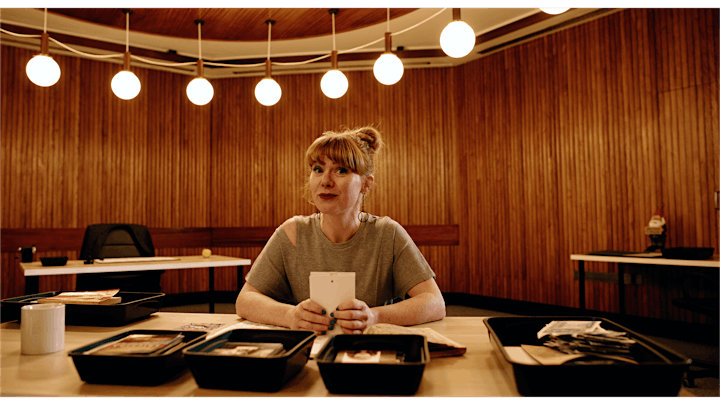 Organiser of The Distraction Agents
Third Angel is a theatre company making exciting and original contemporary performance that speaks directly, honestly and engagingly to its audience. Established in Sheffield in 1995, the company makes work that encompasses performance, theatre, live art, installation, film, video art, documentary, photography and design.