The Diversification of the Middle East {Dubai}

Wednesday, February 22, 2017 from 7:00 PM to 9:00 PM
Event Details

 "Retail Traders in the Middle East instinctively know that their entire lives depend too much on the price of oil. Thats why theyre attempting to diversify away from assets that are highly correlated to the Oil price in the first place. However, their attempts to do so come at a hefty price. The vast majority of Retail Traders in the Middle East that attempt to trade international Stocks, FOREX lose money. This is down to several key factors that Retail Traders and Investors simply do not consider." 
Hichem Djouhri - Senior Trading Mentor, Institute of Trading and Portfolio Management.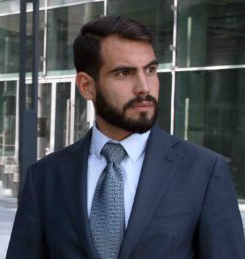 Despite major volatility in the Oil price in recent years, Hichem Djouhri has been the number one performing Asset Manager in the MENA Region for the 6th straight year. If you want to diversify your assets, learn how to trade and invest internationally properly and protect yourself against Oil price shocks domestically, Hichem Djouhri will show you how to do it;-
Join Hichem Djouhri at his next exclusive Seminar;- 
The Diversification of the Middle East
Maximum 40 delegates per location, per calender quarter. 
The Obvious Problem 
There is a major problem in the Middle East. Economic dependency on the price of Oil means that as a citizen of the region, your entire future wealth and living standards depend on one thing and one thing only. Whether the price of oil goes up or down! There are multiple factors in the demand / supply equation. Some of which were not even a consideration until this present business cycle;-
1. A commitment from the United States to cut foriegn Oil dependency in half by 2020
2. China stockpiling of inventories and a marked slowdown in the Chinese Economy
3. A commitment from the West overall to reduce Foreign dependency on Energy and replacing this with Domestic production, Natural Gas production, Biofuels and renewable sources.
This has caused significant headwinds to the Oil price in the last 3 years as fundamentals change and have created significant Structural and Economic pressures in the Middle East.      
The Not So Obvious Problem
Educated citizens of the Middle East know full well that their implied financial exposures to the Oil price through ownership of regional assets like their Business, their Corporate job, their Property, Stock and Bond holdings are definitively linked to the global price of Oil. They know that if the Oil price collapses, they will either have to significantly downgrade estimations of their Net Worth and that the hard work of accumulating their savings and wealth over many years can quickly vanish. Since the Global Financial Crisis and recent drops in the Oil price, many have WOKEN UP to this fact and decided to take their financial destiny into their own hands. Instead of relying on the Oil price going up forever, many have decided to attempt to trade and invest in international Stock and FOREX markets.
However, the vast majority of Retail Traders / Investors located in the Middle East still lose money. This is because the standard of Financial Markets education that is available to them is far too low. In the vast majority of cases, Retail Traders / Investors in the Middle East are hoodwinked by either commission hungry Brokers or by Charlatan Trading Educators posing as Traders / Portfolio Managers. Typically, these people are experts only in Sales, Internet Marketing and deception. They are not experts in Trading and Investing and they do not have their student's best interests at heart. These people actually compound the very problem that Retail Traders / Investors are trying to solve for themselves. 
The Solution
Retail Traders in the Middle East who intend to diversify their financial exposures away from the Oil price therefore always fail in their objective of seeking out a real Professional Trading education, taught to them by a real Professional Trader / Investor that has Instiutional level experience and significant career success in the Financial Markets. Retail Traders in the Middle East therefore never manage to acquire the educational foundation, that actually allows them to make money consistently from Trading the Financial Markets to supplement their retirement plans.  
UNTIL NOW!   
No other educational offering in the field of trading comes close!
 Seminar Content and Timetable;-
<<< Seminar capacity is restricted to a maximum of 40 delegates per location, per calender quarter. Seats are regularly booked out in advance. Book early to avoid disappointment >>>
06:30 registration, 07:00pm start.
Middle East Financial Markets Infrastructure
Middle Eastern Economic leverage & why it will damage your future wealth
Trading and Portfolio Management from the Middle East
Supplementation of Assets with International Stocks Options and FOREX Trading
Using Options to Hedge Middle Eastern Oil Exposure 
Charlatan Educators / Internet Marketing Imposters
How to distinguish between Real and Fake Trader's / Portfolio Managers
Becoming Wealthy and Staying Wealthy
The five main criteria you must deploy in order to generate and maintain wealth
In House Performance Statistics
Fully Audited Institute Traders Accounts and Performance Statistics
Why it's Important and What you Can Learn From Our Traders!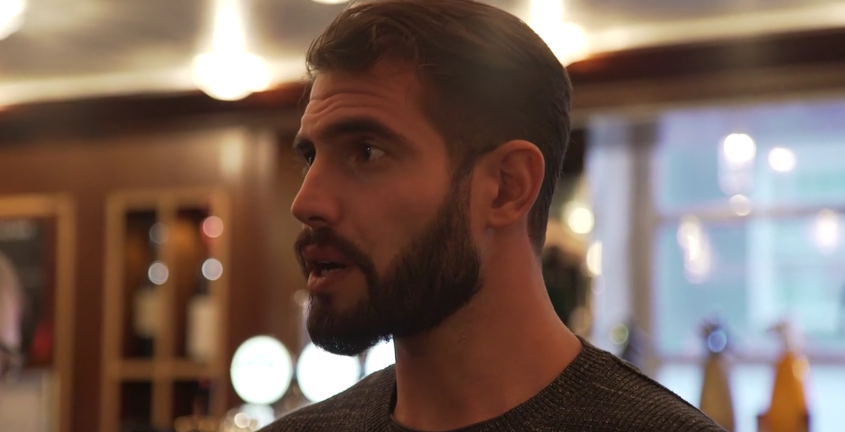 Hichem Djouhri - Senior Trading Mentor       
Hichem Dhouhri has enjoyed incredible successes in the financial markets over the last 10 years. This is your chance to learn from Hichem at his next exclusive Seminar The Diversification of the Middle East 
Delegates of this seminar will be taught by Hichem how to trade the financial markets properly with an approach used by Hichem and the vast majority of Professional Hedge Fund Portfolio Managers and Traders at Investment Banks globally. At this seminar you will be taught by Hichem from the ground up, how to approach the Financial Markets and the current Retail Trader landscape, in exactly the same way REAL Professional Traders approach the markets, so you can emulate the exact same approach in order to become weatlhy from trading over time.
Hichem Djouhri - CLICK HERE for Resume & Press Release 
Seminar Speaker
Hichem Djouhri is THE leading Fund Manager in the Middle East North Africa (MENA) Region AND based in Dubai.
The Asset Management company that Hichem trades and invests for boasts the longest equity track records in the MENA region. Hichem was recruited as an Asset Manager in 2010 after spending two years trading cash equities and equity derivatives for Mashreq Bank. Prior to this, Hichem attended the University of New Brunswick completing a BBA in Finance, Marketing and French.
Hichem's day-to-day role involves running a portfolio and fund management team with over $450 million in Assets Under Management (AUM) and managing both the Arab Gateway Fund (+228% since inception) and the Emirates Gateway Fund (+445% since inception). Hichem has built an impressive career in the Fund Management industry, possessing an enviable performance and track record. His positive returns on a yearly basis and consistent outperformance of all benchmarks has won his team several awards as Best UAE Asset Manager, Best UAE Equity Fund (every year since 2010) and Best Regional Asset Manager in 2014. Due to his performance, and aged just 30 years old, Hichem is widely-recognised in the industry as one of the most talented young Fund Managers worldwide.
Additional to his day-to-day role as a Fund Manager, Hichem also runs the graduate internship program at his firm and has trained multiple students who have gone on to become Professional Traders and Portfolio Managers in the financial markets, with Hichem proving incremental in building their successful careers. Hichem is also a vocal commentator on financial markets and a regular live interview guest for leading financial media sources, including Bloomberg and Reuters.
Hichem's role at the Institute involves mentoring Institute Traders on the official Institute Mentoring Programme after students have graduated from completing the Professional Trading Masterclass (PTM) Video Series and / or the Professional FOREX Trading Masterclass (PFTM) Video Series. Hichem will be helping Institute Traders to realise their objectives in becoming consistently profitable over the long-term and to help build their track records.
For more information on Hichem you can click on the following links;-
Hichem Djouhri joins Institute Press Release - Click Here 
We look forward to seeing you there !!!
Background
The Institute of Trading and Portfolio Management was established to educate, inform and coach Retail Traders & Investors how to take a more Professional approach to Trading and Investing in the Financial Markets. We deliver the highest level of Trading and Portfolio Management education available to the Retail Trader / Investor globally, utilising teaching methods that everyone can understand and deploy themselves. We manage a global Portfolio ourselves and manage a community of Retail Traders and Investors, that connect with eachother and support eachother. We provide our community with a favourable infrastructure that allows each individual to reach their full potential. Additionally, we invest in our best performing students / traders and we also place some of our best traders into Professional Trading employment with Hedge Funds and Investment Banks.
Typically we have three types of delegates that attend our seminars and then join the Institute;-
1.    Delegates currently trading with their own money who have struggled to make consistent Returns on their Capital.
2.    Delegates who want to start trading with their own savings and seek a higher level Professional Trading & Investing education Vs what is available elsewhere.
3.

    

Delegates who are looking to enter the Professional world of Trading and Investing via Hedge Funds and Investment Banks.
You do not need any prior experience in Trading and Portfolio Management to attend one of our seminars. All you require is a basic level of common sense and arithmetic ability.
At the Institute you will be taught everything you need to know from basic to more advanced techniques. Our approach is challenging both to a beginner and more experienced traders. The professional trader approach is like nothing you have ever seen before. This is because it is simply not taught to the Retail Trader market and is usually only reserved for professional traders. 
For background information on Institute Trading Education please       Click Here
For more information on ALL upcoming Institute seminars please        Click Here
To visit the Institute website and experience all that we do please       Click Here
Attendee List
Sort by:

Date

|

First Name
When & Where

Summit Rooms 1 & 2,
Towers Rotana Dubai, Sheikh Zayed Road,
Financial Centre Metro Station,
Dubai
United Arab Emirates

Wednesday, February 22, 2017 from 7:00 PM to 9:00 PM
Add to my calendar
Organizer
The Institute of Trading and Portfolio Management was established to educate, inform and coach highly aspirational individuals who are currently either trading the markets with their own savings or seeking professional employment at an Investment Bank or Hedge Fund.