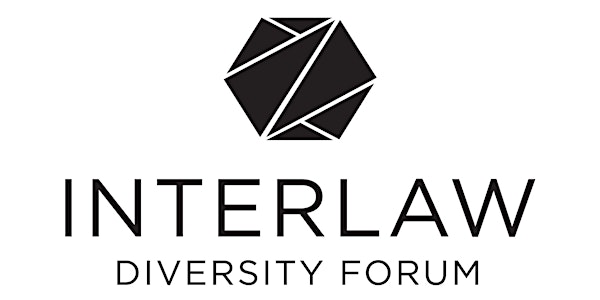 The Diversity Ops Center: Delivering D&I in Global Corp. Law Dept & Firms
Location
Reed Smith
Broadgate Tower
20 Primrose Street
London
EC2A 2RS
United Kingdom
Description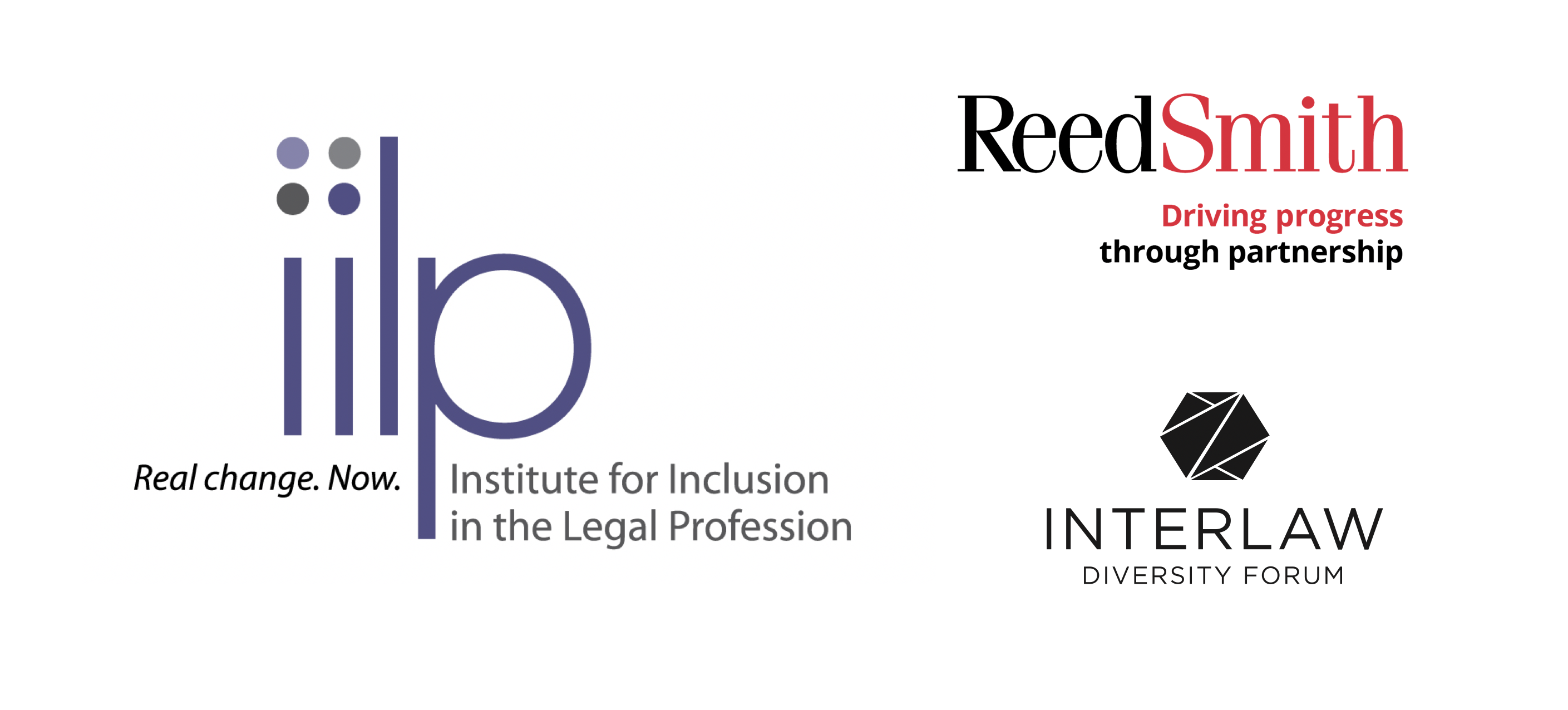 Please join the IILP and InterLaw Diversity Forum on Tuesday October 9th at Reed Smith for a ground-breaking programme exploring the cultures of corporate legal departments and law firms, and their delivery of diversity and inclusion. Thanks to Reed Smith for generously hosting this event!

For today's global corporate law departments and law firms, diversity, equality, and inclusion can pose particular challenges as they try to satisfy demands for greater diversity among their in-house and outside counsel, meet the requirements of government and professional regulation, operate in a variety of countries that require sensitivity to a wide range of cultural, religious, and social norms, and apply their own notions of equal opportunity, fairness, and ethics. Compounding that, the emphasis upon diversity and inclusion differs dramatically in different parts of the world, with the UK and US being at one end of the spectrum while other countries may be at the other. To meet the challenge, most global corporate law departments and law firms employ one or more structures to develop, implement, and lead their efforts to become more diverse and inclusive: Affinity Groups, Diversity Committees, Diversity Professionals, Chief Diversity Officers, and Diversity Partners are among the more common structures they use. But not all these groups or individuals function the same way, or have the same scope of responsibility or operations, or approach their roles in a predictable or uniform manner, and certainly the outcomes differ and can be uneven.
So, join us for a daylong program examining the roles, responsibilities, structural capabilities and capacities, strategies for, reasonable expectations and outcomes from, and best uses of, the various diversity and inclusion roles and organizational structures within global corporate law departments and law firms.



Date: Tuesday, 9 October 2018

Location: Reed Smith, Broadgate Tower, 20 Primrose Street, London EC2A 2RS


9:00 AM – 9:30 AM Registration


9:30 AM – 9:45 AM Welcome
Opening Remarks
9:45 AM – 11:00 AM Diversity Committees
Most global law firms and corporations have them. They can be firm- or company-wide or country or region specific. In some organizations, they address all types of diversity: gender, race/ethnicity, sexual orientation/gender identity, disabilities, socioeconomic background, religion, etc.

In others, there may be separate committees or subcommittees to address or support different types of diversity. Their purpose, roles, charges, responsibilities, and the resources they can bring to bear can differ depending upon the part of the world in which they are located. What models have the greatest likelihood of success?

What allows one organization's diversity committee to be active and energetic while another's is essentially moribund? What is the optimum role for diversity committees in global law firms and law departments? Who should comprise these committees? How large ought these committees to be? For law firms, should there be a single committee or one in each office? For corporate law departments, does that department need its own or is a company-wide one sufficient? Should members be appointed, or can anyone interested serve? Should there be term-limits? What sorts of things should these committees be doing?
Simon L. Des-Etages, Deputy General Counsel - Global RBWM, HSBC
Jennifer Edwards, Partner, Baker Hostetler
Andrew Elliott, Chief Product Development Counsel -Europe and Asia, Prudential Financial
David Jackson, Head of Group Corporate, Treasury and M&A Legal, Barclays
Sharon E. Jones, CEO, Jones Diversity (Moderator)
11:00 AM – 11:15 AM Break


11:15 AM – 12:15 AM Diversity Professionals
They can be titled Chief Diversity Officers, Diversity Directors or Managers or hold other less specifically diversity-related titles. They are the professional staff charged with organizing, guiding, designing, planning, directing, or implementing, the law firm's diversity strategies and programs. These roles can vary so dramatically from one firm to another that there is no consistent standard for the requirements candidates for these positions ought to meet in order to be considered for these jobs. Some are lawyers themselves. Some are not. Some have years of experience working in diversity and inclusion; others have none. Some have global or multi-country responsibilities while others concentrate solely on one country or even a region within a country. In any event, diversity professionals play a wide-ranging variety of roles in global law firms and can bring assorted talents and experiences to their firms. Indeed, many law firms are coming to not only rely upon them but to depend upon them. But what makes one diversity professional very effective within a firm, while another struggles to get the firm to address diversity issues beyond the superficial. Do Chief Diversity Officers differ from other diversity professionals? Do they require different expertise, skill sets, and experience? Are some credentials more valued by firms than others? What are the most impactful strategies and programs being used by successful diversity professionals in global law firms? What kinds of outcomes are firms with Chief Diversity Officers seeing that other firms are not? What are the best ways diversity professionals can demonstrate their value and expertise to the firm? Should corporate law departments have diversity professionals? If so, why don't more of them do so? If not, why not?
Wincie Knight, Director- Global Inclusion Strategies, Office of Global Inclusion, Viacom International Media Networks
Usha Puri-Dewage, Global Manager of Professional Development, Cooley LLP
Justine Thompson, Head of Diversity & Inclusivity, Bryan Cave Leighton Paisner
Sandra Yamate, CEO, Institute for Inclusion in the Legal Profession (Moderator)
12:15 PM – 12:30 PM Break


12:30 PM – 2:00 PM Lunch w/Discussion
One Firm/Two (or More) Countries: D&I Cooperation and Collaboration Within Global Law Firms and With Their Clients
Many global law firms have a significant presence in both the UK and US, and often other countries as well. Are there ways in which the British and American diversity proponents in a firm can cooperate and collaborate to exponentially increase the firm's diversity and inclusion efforts? Can these joint efforts counter apathy or opposition to diversity efforts from lawyers in the firm who live and practice in parts of the world where diversity is less valued? What are the most effective ways to foster greater cooperation and collaboration on diversity and inclusion efforts between a firm's British and American offices? Participate in a conversation examining cooperative and collaborative diversity and inclusion efforts within a firm between its UK and US lawyers.
John M. Iino, Partner and Global Chair – Diversity & Inclusion, Reed Smith LLP
Carolyn Pepper, Partner, Reed Smith LLP
Sakil A. Suleman, Partner and EME Deputy, Reed Smith LLP
Daniel Winterfeldt, Partner, Reed Smith LLP; Founder & Chair, InterLaw Diversity Forum
Sharon E. Jones, CEO, Jones Diversity (Moderator)
2:15 PM – 3:15 PM Diversity Partners/Executive Sponsors
Being a partner in a global law firm or an executive in a multinational corporation is challenging. Being responsible for diversity and inclusion in either organization is daunting. Being both compounds the challenges. Nevertheless, some lawyers and executives manage to do it. They may practice law as partners in their firms or run aspects of the corporation's business while also taking responsibility for oversight and direction of the organization's diversity efforts. Are they gluttons for punishment or just extraordinary multitaskers? Hear from diversity partners and executive sponsors about how they manage a complex, complicated, and time-consuming role on a global stage.
Sarah Blomfield. Managing Director, Rothschild
Sarah Evans, Managing Director and Associate General Counsel, Bank of America Merrill Lynch
Blair C. Macdonald, Head of Legal, LexisNexisUK
Luisa Menezes,

Vice-President and Associate General Counsel, Regulatory Frameworks and Policy, Philip Morris International

Selina Sagayam, Partner – Head of Practice Development, Gibson Dunn
Daniel Winterfeldt, Partner, Reed Smith LLP; Founder & Chair, InterLaw Diversity Forum (Moderator)
3:15 PM – 4:15 PM Programmatic Infrastructure
What are some of the more promising programmatic initiatives that are being incorporated into law firm and corporate law department infrastructure to advance diversity and inclusion goals and objectives? Hear how new innovations such as contextual recruiting, work allocation, and processes to eliminate implicit bias in recruitment work and whether (or to what degree) they are indeed working.
Dave Cook, CEO, Mason & Cook
Sarah MacDonald, Chief Counsel - Commercial & Operations, BT; Trustee, Social Mobility Business Partnership
Raphael Mokades, Founder and Managing Director, Rare Recruitment
Sharon E. Jones, CEO, Jones Diversity (Moderator)
4:15 PM – 4:30 PM Closing Remarks/Acknowledgements


4:30 PM – 5:30 PM Networking Reception