Description
Pre-booked tickets are now sold out – more free tickets available from the Barras Social info stall from 10am-5pm on Saturday 12th!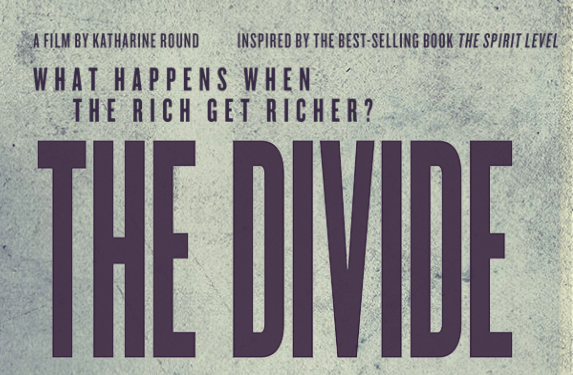 Join us for a special screening of the critically acclaimed documentary The Divide ("Jaw dropping stuff", The London Evening Standard) at the Pipe Factory on Bain Street from 5pm on November 12th. Inspired by the best-selling book 'The Spirit Level', the film tells the story of seven individuals striving for a better life in the modern day UK and US - where the top 0.1% owns as much wealth as the bottom 90%. Following the screening, there will be an open discussion with the film's Director Katharine Round, researchers, and members of the audience about the issues raised in the film and how these relate to social justice and impact on life in Scotland.
Tickets for the screening are free, but limited. Light refreshments will be provided.
This screening is being hosted as part of the Economic and Social Research Council's Festival of Social Science, by the University of Glasgow's College of Social Sciences and the MRC/CSO Social and Public Health Sciences Unit.