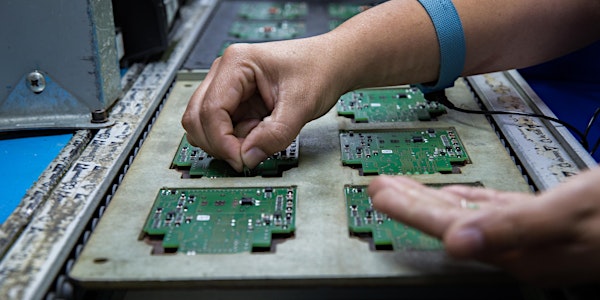 The Dominican Republic as a HUB for UK Exporters and Manufacturers: Brexit...
Location
Waterloo Room, Institute of Directors
116 Pall Mall
London
SW1Y 4AE
United Kingdom
Description
Dominican Republic as a HUB for UK Exporters and Manufacturers: Brexit & Beyond
Traditionally know for its touristic attractions, the Dominican Republic also hosts one of the most important manufacturing and services industries in the Central American & Caribbean Region, that have been able to compete worldwide thanks to the free zones platform that the country has developed.
UK manufacturing has in the Dominican Republic a very attractive and strategic location. Its free trade agreements with the US, the EU, Central America and the Caribbean, ensure market access to these key markets.
Its locational advantages and frequent transport connections ensure the quickest transit times by air and sea from any other country in Latin America and the Caribbean.
Its 10 million inhabitants and an equally-sized population next door in Haiti, ensures the availability of an important consumer market as well as a highly productive labor pool with very stable remuneration.

Please join us in this panel with Mr Miguel Vargas Maldonado, Minister of Foreign Affairs of the Dominican Republic; Mr Stephen Phipson, CEO of the Engineering and Employer's Federation (EEF) in the UK; and the team of the Dominican Council on Export Processing Zones, who will interact with investors currently operating in the Dominican Republic.
PROGRAMME:
8h30 – 9h00 Arrival, Breakfast and Registration
9h00 – 9h10 Welcome Remarks:
H.E. Federico A. Cuello Camilo, Phd., Ambassador of the Dominican Republic in London
Leonel Melo - President of the British Chamber of Commerce of the Dominican Republic
9h10 – 9h25 Keynote Speaker: Ing. Miguel Vargas Maldonado – Minister of Foreign Affairs of the Dominican Republic
9h25 – 9h45 Stephen Phipson – Chief Executive at the Manufacturers' Organization (EEF)
9h45 – 10h45 Panel – Dominican Republic as a Manufacturing & Logistics HUB – Business Experiences
- Presentation of Institutional Video -
Ebell De Castro – National Free Zones Council of the Dominican Republic (CNZFE)
Carlos Guillermo Flaquer – Zona Franca Multimodal Caucedo
Dominique Paradis - Chief Operating Officer at Daler-Rowney Ltd
10h45 – 11h00 Q & A | Closing Remarks
11h00 Networking