The Dream Student Repertoire Workshop (London)
Sun 27 November 2016, 10:00 – 16:45 GMT
Description
New for Autumn 2016 - Develop your performance skills by studying and rehearsing a scene from Frederick Ashton's charming ballet, The Dream.
An opportunity for budding ballerinas to access timeless repertoire, with inspiring music and choreography, designed to enhance their dance knowledge. Led by a professional artist and a pianist, the workshop includes a stage make-up demonstration and closes with a presentation for parents and guardians.

Who can attend?
Students aged 10 years and above, studying RAD Grade 4 (or the equivalent) and above.

Duration/Time:
10.00am–12.45pm (2¾ hours)
Group A: Ages 10 & over studying Grade 4 and above
1.30–4.45pm (3¼ hours)
Group B: Ages 12 & over studying Intermediate Foundation and above

Date: Sunday 27 November 2016
Closing date: 7 November 2016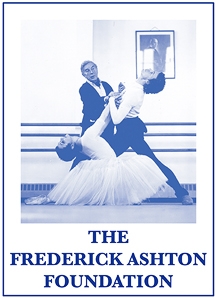 Frederick Ashton Foundation Children's and Student Ashton Repertoire Workshops are supported by the Frederick Ashton Foundation.
Please read our Terms and Conditions for Summer Events (sibling discounts available). Available at http://www.rad.org.uk/learn-to-dance/find-an-activity