Description
THE DYNAMIC PRESENTER
2 Day Open Course Event - At the prestigious retreat of The Royal Berkshire Hotel
- Gain Practical Skills, Personal Coaching and instant, lasting results.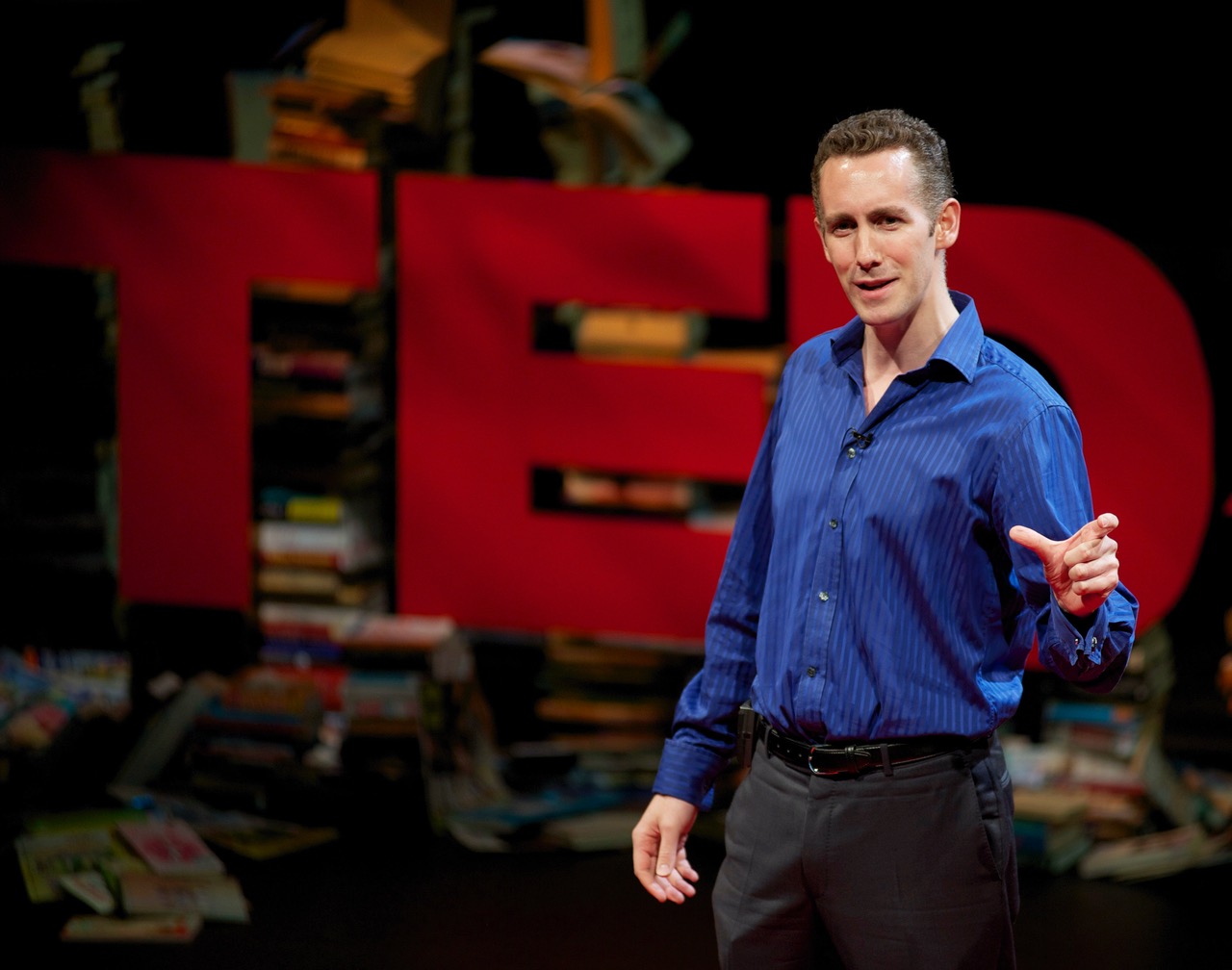 If you need to speak in meetings, presentations or pitches, this course will give you a whole toolkit of skills to increase your confidence and results. You will improve your impact and influence and earn the respect and credibility that you deserve. You will leave inspired and motivated to put everything you've learned into action.
What can you expect to gain?
This two day course is designed for you to gain a dynamic and persuasive communication style, boosting your impact and influence for important meetings, presentations and public speaking.
At this event you will gain the practical skills you need for:
Impact & Influence - gain the structure and delivery style you need to persuade people, so that they value your ideas in your most important presentations and meetings.
Outstanding Presentation Skills - advanced skills to give you a new level of confidence to create a powerful impact on large groups - an essential skill to increase your success in business.
Gravitas & Presence - master the key elements of presence that will give you extra authority, to inspire and motivate clients and staff.
Leadership Skills - making anything you say more compelling to win more respect and build stronger relationships.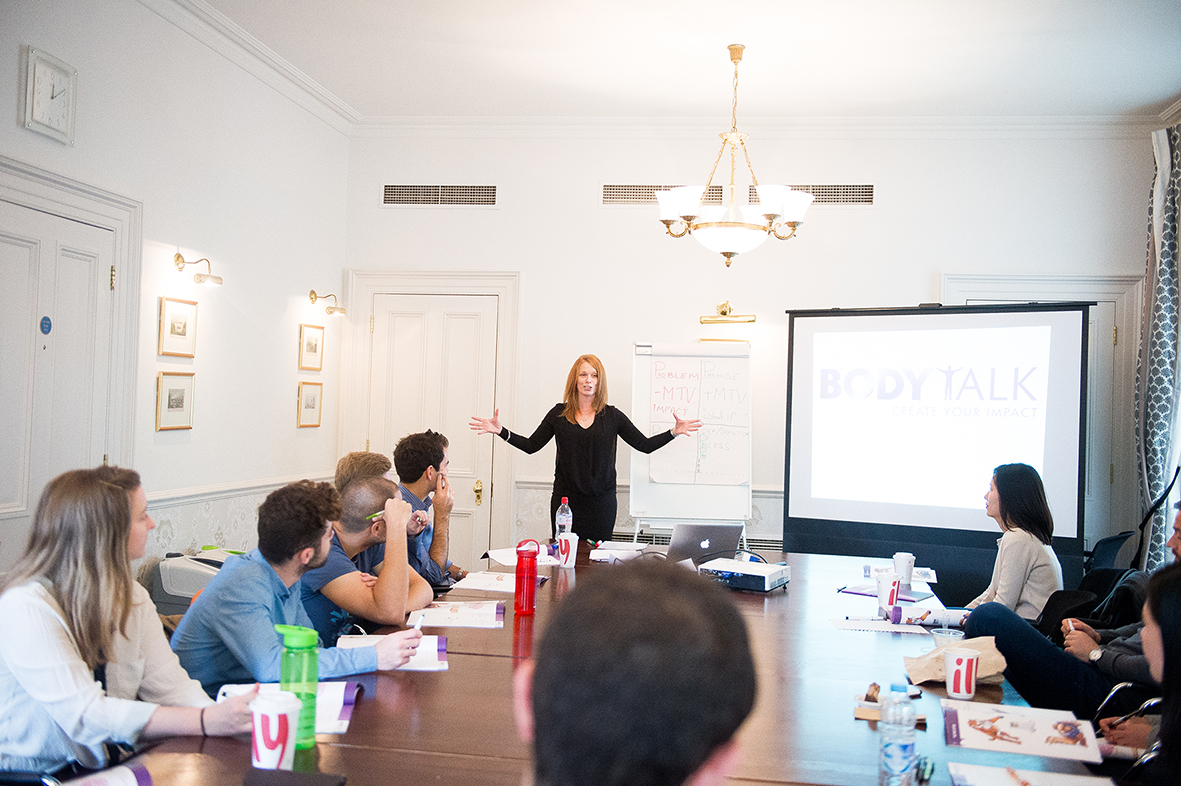 You will learn:
Day 1
The cornerstone principles of impactful and persuasive communication

Developing presence, authority and persuasion skills

Vocal impact

Structure, scripting and storytelling

Visual aids - the do's and don'ts!

Plus 3 x Personal Coaching sessions
Day 2
Advanced persuasion skills
Advanced scripting and storytelling
The principles for objection handling and managing difficult questions
Powerful preparation techniques
A personal development plan
Plus 3 x Personal Coaching sessions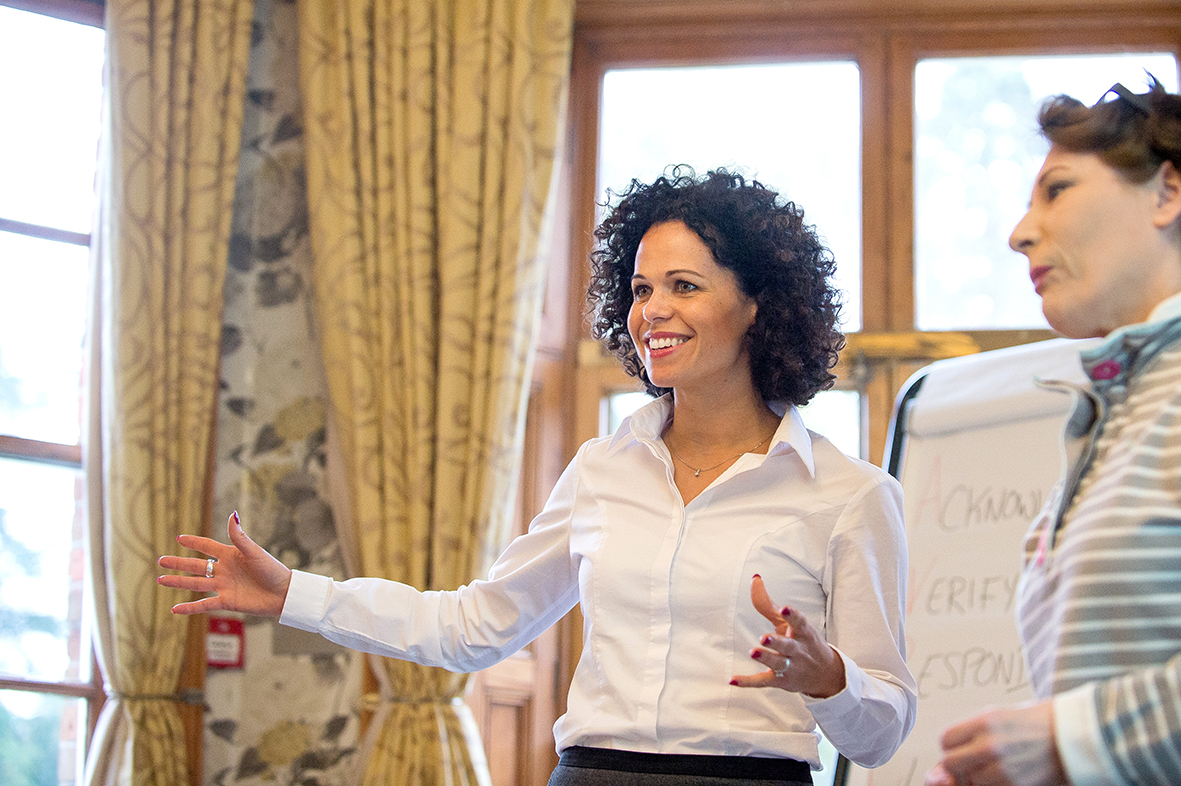 We will work with you to create the best possible results. You will complete an online assessment so that we can tailor your personal coaching sessions to your particular needs.
The theory sections of the course will be taught with everyone together, then personal coaching and practise will be provided for individuals, working in smaller groups, to give everyone as much time to improve as they need.
The personal coaching time is critical to the success of the course, as people will experience on-the-spot feedback and personal exercises to improve their technique at every stage.
The entire two days is lively, interactive and personalised. We make sure each person will be confident using their new skills in any situation, with plenty of time to ask questions and explore how to use the techniques in specific real-life situations.