Description
The Dyslexic SUCCESS Bootcamp
Celebrate and enhance your successful dyslexia journey
Made by dyslexics for dyslexics and neurodivergents
Have you always wondered why you think differently from others?

Ever wondered why other people are satisfied with plodding along with life and it has never been enough for you?

Ever felt like the toast with the jawbreakers on top, you know just different?

Have you ever noticed you get bored by people talking at you?

Do you enjoy looking at videos/drawings/visuals to grasp a concept and are not satisfied with the written or sometimes spoken words?
Then welcome to the 10% club – it's quite exclusive but is on the rise and if you want to know the strategies that 40% of UK millionaires and billionaires have used to enhance there Dyslexic traits then this is the event for you!
Life is too short to not get what you want even when you work your butt off!
From Academy Award Winning Actress Octavia Spencer to Noble Peace Price Winner Dr. Carol Greider, people with dyslexia have built their version of success using their dyslexic superpowers.


They build tribes around them and have people queuing up to work with them.
It's not just the heavyweight entrepreneurs, either: thousands of people just like you are building careers they love around their true passions.
It's now entirely possible to build a business around YOU: the skills, knowledge, and expertise you ALREADY have.
You simply need to know how to:
Optimise Your Time

Work In A Team

Stand In Your Power

Join Ruth-Ellen for an action-packed day of learning to discover exactly how to:
Be assertive without being aggressive, so it's win-win

Get more done in less time

Network using the tools learnt throughout the day
Discover how Ruth-Ellen worked with brands, has lead teams of over 40 people, assisted her clients on their personal & business growth – and how you can do exactly the same.
Whether you're just new to being identified as dyslexic or you have known for decades starting out… join Ruth-Ellen to discover what it really takes to:
Get super productive

Handle challenging scenarios

Network more effectively
This is a brand new, one-off Dyslexic Bootcamp! It's time to create your version of a dyslexic success life! Stop surviving and start succeeding, book now to avoid disappointment!
Facilitator: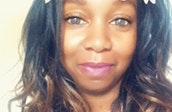 Ruth-Ellen
Ruth-Ellen's mission is to help as many people as possible with Dyslexia, Dyspraxia, Autism to live their version of success

Awarded a School For Social Enterprise grant to help increase social impact, she's worked with some of the biggest brands in business, including Expedia, Faurecia, Black & Decker, The London Business School & Rio Tinto.

Ruth-Ellen has worked in sales for over 20 years and has generated more than £120 million in new business sales, she is founder of XavieTime a sales enablement agency that recruits freelancers who are neurodivergent in the digital & sales industry.

She inspires action, runs bootcamps, workshops, coaching programs and online learning to help fellow dyslexics and neurodiverse entrepreneurs every month. Her free Facebook group Dyslexic Success encourages collaboration through community, while her new private membership group Dyslexic Success Daily delivers daily insights and inside advice from Ruth-Ellen's experience and her expert network so that members learn to live their own version of dyslexic success.