Description
PLEASE NOTE THAT THE £10 TICKET CHARGE SHOWN IS A RETURNABLE RESERVATION FEE. THERE IS A WEEKLY FEE ON THIS COURSE - PLEASE SEE BELOW.
---
This is the 19 week version of the programme that the ELK-Health Foundation has formulated around the world in the past 6 years.
There are no banned foods or drinks because our research has shown us that food and drink isn't the problem for people who have dieted, become smaller and lighter, and then put it back on.
Your E-Saw Club 19 Week Course is designed specifically for you once you have undertaken some body chemical tests and surveys. We know that there is no one ideal plan for everyone – so we believe that each person on this programme should have them individualised as much as is possible.
The programme also includes a test for pre-diabetes – which is included as part of your membership.
The course has:
a design intended to deliver results swiftly
a set length of 19 weeks
weekly face-to-face meetings for the whole course
additional services available for additional cost – you can even do The E-Saw Club 19 Week Course on your own at your home or work
If, for some reason, you need to leave The E-SaW Club 19 Week Course, you may return to another one later at no extra cost.
The cost of this course is £65 per week. This includes your membership of the club with its many discounts, your saliva and pre-diabetes tests, the reports on your body chemicals, and a strategy report constructed just for you.
This group meets in the centre of Leighton Buzzard every Wednesday at 6.15 for 6.30pm.
No weighing, no banned foods, gentle kind advice and support.
The reason the vast majority of people are not the size they'd like to be is that the way they think about their food, exercise and drink is, for them, now out-of-date. Both of the E-Saw Club's central programmes help you to re-evaluate your personal, unique strategy for the future.
To find out more, please see www.e-saw.club and come along to one of our free evening chats - where you can meet Professor Ray Iles who will show you why, because you are unique, The E-SaW Club creates a unique strategy for you over these 19 weeks.
Chats in Leighton Buzzard: Simply use the links below to book your free ticket and come along for a cup of tea or coffee and a chat. We'll send you details of the venue.
Wednesday 1st March at 6.15pm for 6.30
Wednesday 8th March at 6.15pm for 6.30
If you can't make those - don't worry - you can come to a free online chat. Get your free tickets below:
Saturday 25th February 10.30am GMT
For more information, please see our website.
The dates for this 19 week course are below: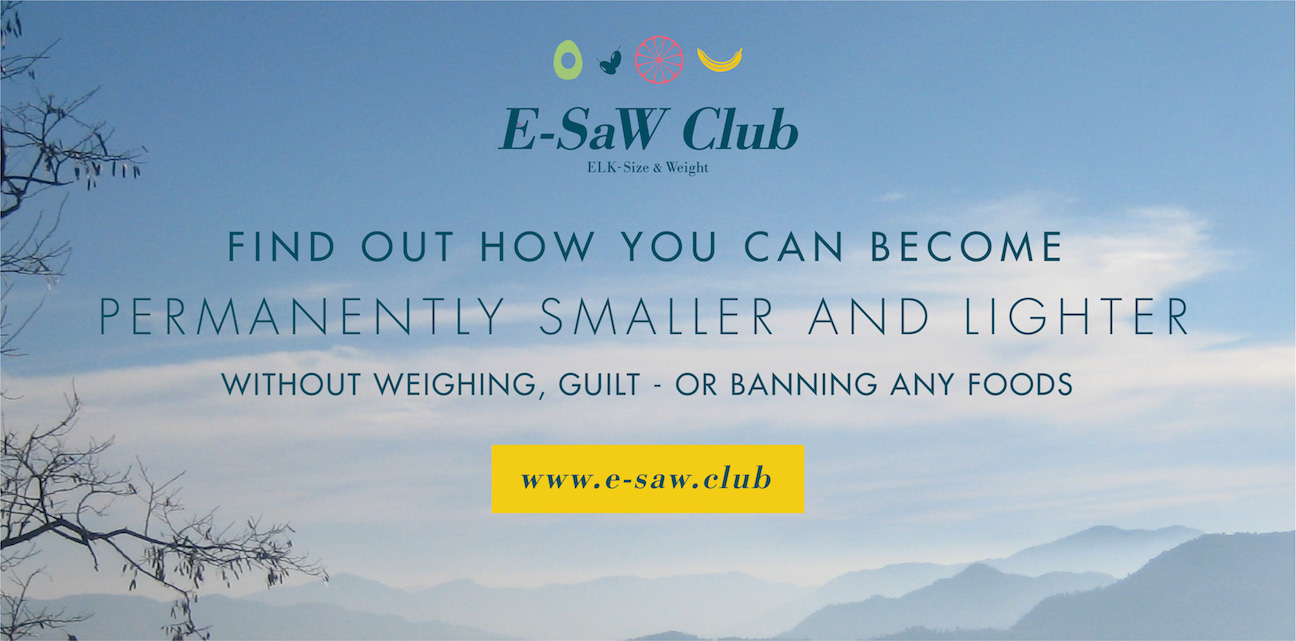 As well as physical meetings, there are online chats and exercises.
Meetings in central Leighton Buzzard
Beginning of Week 01 - Wednesday 15th March 18.15 for 18.30
Beginning of Week 02 - Wednesday 22nd March 18.15 for 18.30
Beginning of Week 03 - Wednesday 29th March 18.15 for 18.30
Beginning of Week 04 - Wednesday 5th April 18.15 for 18.30
Beginning of Week 05 - Wednesday 12th April 18.15 for 18.30
Beginning of Week 06 - Wednesday 19th April 18.15 for 18.30
Beginning of Week 07 - Wednesday 26th April 18.15 for 18.30
Beginning of Week 08 - Wednesday 3rd May 18.15 for 18.30
Beginning of Week 09 - Wednesday 10th May 18.15 for 18.30
Beginning of Week 10 - Wednesday 17th May 18.15 for 18.30
Beginning of Week 11 - Wednesday 24th May 18.15 for 18.30
Beginning of Week 12 - Wednesday 31st May 18.15 for 18.30
Beginning of Week 13 - Wednesday 7th June 18.15 for 18.30
Beginning of Week 14 - Wednesday 14th June 18.15 for 18.30
Beginning of Week 15 - Wednesday 21st June 18.15 for 18.30
Beginning of Week 16 - Wednesday 28th June 18.15 for 18.30
Beginning of Week 17 - Wednesday 5th July 18.15 for 18.30
Beginning of Week 18 - Wednesday 12th July 18.15 for 18.30
Beginning of Week 19 - Wednesday 19th July 18.15 for 18.30