Recovering the Sacredness in Nature and Self as a Commitment to Unity (Tawhid)
The relevance of the theme for our retreat is the need of the day for humanity to awaken to a sense of oneness not only with fellow human-beings but with all of creation. The general dystopic condition of our world on all levels is a symptom of the disease of hyper-individuation that marks a selfish and non-empathic attitude towards life and creation. From the present ecological crisis to challenges that we face on personal, social, political, religious, economic, and even bio-medical levels are a result of the dismembered body-mind-soul-spirit entity. In order to reclaim our wholeness, we need to begin with redefining ourselves.
Additionally, for us, the importance of such an event is to build bridges between cultures and traditions and working to establish the Message of Unity which is the Muhammadan legacy.
This particular theme is chosen from our teacher's perspective as a theme of contemporary relevance. There is a great urgency in the spiritual work that is being called forth from those who have been placed in a way to affect the transformation of consciousness on our planet. These practices are not about the people but also the places where such work is done, sacred words are spoken and pure thoughts are released.
Why SEKEM
Sekem and more importantly, Dr. Abouleish's vision resonates so well with the spiritual work of revivification that the world needs today.
The Sekem initiative is a highly holistic undertaking founded by Dr. Ibrahim Abouleish in 1977 in the Egyptian desert with the vision of fostering "sustainable development towards a future where every human being can unfold his or her individual potential; where mankind is living together in social forms reflecting human dignity; and where all economic activity is conducted in accordance with ecological and ethical principles."
The Earth is MY BEING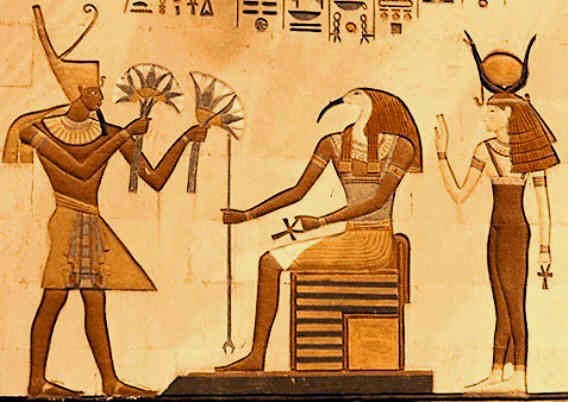 For us, Egypt is important as it has a scriptural relevance and also spiritual and mystical. It is the land of Hermes Trismegistus and the Ancient Egyptian civilization which is the progenitor of all other civilizations. It is the land of Moses and Pharaoh and the place from which God took out His chosen people, delivering them to the Promised Land. We too in ourselves, in the earth of our beings are confronted with the battle between Moses and Pharaoh and like the children of Israel we are existing in bondage waiting to be freed and brought forth into the promised land of the Kingdom of Heaven. In order to arrive at the promised land, we must undertake a Tawil in our inner selves which involves becoming fully present to the land/earth of Egypt and then finding our way to liberation through the Red Sea/ Water that runs alongside.