Description
Eamon Duffy
Emeritus Professor of the History of Christianity and
Fellow of Magdalene College, University of Cambridge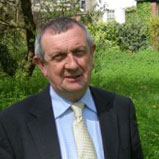 Writing the Reformation: Fiction and Faction
In this lecture Professor Duffy will discuss the presentation of the English Reformation in recent literature, and its relation to historical perceptions of the Reformation.
Biography
An Irishman educated largely in England, Professor Duffy did his doctoral work at Cambridge under Owen Chadwick and Gordon Rupp, and formerly taught at the University of Durham and at King's College London. He is chair of the editorial board of the Calendar of Papal Letters relating to Great Britain and Ireland, a multi-volume project which aims to publish all the Vatican material relating to these islands between the fourteenth and the sixteenth centuries.
A former member of the Pontifical Historical Commission, he sits on numerous editorial boards and advisory panels, including the Fabric Commission of Westminster Abbey. Prof. Duffy is a Fellow of the British Academy, a Fellow of the Society of Antiquaries, an Honorary Fellow of the Ecclesiastical History Society, an Honorary Professor in the Department of Theology at Durham, and holds honorary Doctorates from the University of Hull, King's College London, Durham and the Pontifical Institute for Medieval Studies in Toronto. He is a frequent broadcaster on radio and television.