Description
Julie Nicholson
Crossing Places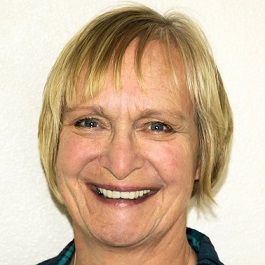 Julie Nicholson's lecture will draw on personal narrative and experience in exploring the choices people make about how to live and thrive in the shadow of death and trauma, including the complex area of forgiveness.
Julie is a writer and an ordained priest in the Anglican Church. Following the sudden death of her eldest daughter in the London bombings on the 7th July 2005, Julie resigned her post as a parish priest to attend to the demands of bereavement and family support in what was a high-profile terrorist attack.

Please note: This lecture will now be held in Temple Hall, York St John University.






Privacy Policy
York St John University will use the data you submit in Eventbrite for the purposes of administering this event. York St John University utilises third party software for data storage, tracking and analysis activity but your details will not be used by any of these third parties in order to contact you Any data you share with us will be used to help us improve your event experience and for event tracking and analysis activity within the University.
We will only send you important information and reminders related to the event you have booked unless you tell us otherwise. During the booking process, if you opt in to receive emails about the latest events hosted and supported by York St John University, you consent to York St John University contacting you with relevant information.
If you no longer wish to hear from us you can opt out at any time by changing your contact preferences via the link in emails you receive from us or by contacting us: events@Yorksj.ac.uk /01904 876654.