Description
Ruth Gledhill
Contributing Editor at Christian Today and Former Religious Affairs Correspondent for The Times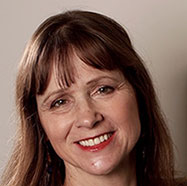 'This Virtual Pilgrimage: How our temporal journey is leading us in a new reformation'
The online revolution has brought us into strange terrain that is both magnificent and challenging. Looking at it in the context of the great journey stretching behind us across the centuries, we can discern certain similarities between then and now, there and here, for we find ourselves in nothing less than a new Reformation. We are all publishers now, and while there may be mystery in the technology which wings our output to the far side of the globe, the words themselves are all too plain. They require no translation from the Latin, no mediation from the priesthood. Behold the Church, struggling to articulate the word made flesh in a world made virtual.
How is all this impacting on the church? Should it be embracing or resisting such change? Working with Professor Stephen Bullivant, director of the Benedict XVI Centre for Religion and Theology at St Mary's University in Twickenham, Ruth Gledhill will attempt to read the latest data runes to understand where we are now, just how we got here, and perhaps even see where the path will lead us next.
Biography
Ruth Gledhill is a contributing editor for Christian Today. She is passionate about faith and its power and potential in the world today. Her journalistic career began with indentures on The Birmingham Post and Mail. From there she went to the Daily Mail and then in 1987 to The Times, where she began specialising in religion from 1989. She contributes regularly to Sky and BBC television and to radio as a commentator on religious affairs.
Gledhill volunteers as an intern at the West London Mission, helping them to raise their media profile, and also helps a number of local organisations where she lives in Richmond with their social media profiles. She is currently involved with Refugees Welcome in Richmond, trying to help find properties for Syrian refugees under the Government's resettlement scheme. She has also been training to join the Street Pastors scheme in Richmond.

Venue Information
Please note that Temple Hall is fully wheelchair accessible. A hearing loop will also be in operation throughout the lecture.