The ECC Mind Your Own Business Half Day Celebrant Workshop - LONDON
Description
Join the European Celebrants Collective's Founder Natasha Johnson and Content Editor Claire Bradford on this engaging 2-in-1 half day workshop for passionate celebrants, who want to improve their business skills and fulfill their celebrant business potential. This workshop is open to ECC members and non-members alike.
WHY THIS WORKSHOP?
The celebrant landscape is changing. A lot and rapidly. This means as a celebrant business owner you are the only one responsible for keeping up with these changes and making sure that you don't get left behind or lost in the crowds. Investing in yourself and your business, teaching yourself the latest business techniques and approaches and improving on your skills as a celebrant is the only way forward for a successful celebrant.
WORKSHOP BREAKDOWN
Taking place in the trendy Biscuit Factory workspace in South London, which is run by award-winning wedding blogger and stylist Louise Beukes of the B.LOVED wedding blog, both Claire and Natasha will be leading two workshops covering a range of essential subjects for Celebrant business owners.
Workshop One - Get out of your own way and run a business you love
Being a celebrant is the greatest job in the world, right? So why does it sometimes seem easier to listen to those nagging voices of doubt and fear than to get out there and do the thing that you love the most?
In this workshop, Claire will draw on her 15-year experience as a life coach to help you to reprogram your inner voice to sound more like a best friend, cheerleader and wise elder combo than a doom-laden downer. Learn positive habits, set goals you can actually get excited about and watch your business take off as your energy rises. What's not to love?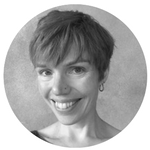 Workshop Two - Everything you need to be doing to boost your online presence in 5 actionable steps
Natasha has grown her three year old, award-winning wedding blog, www.engagedandready.com so that it now attracts over 10,000 unique visitors a month to the site, and she has done so 100% organically, without spending a single penny on advertising or marketing. Through value-rich SEO blog content, strategic use of social media, valuable peer collaborations and authentically show-casing herself as an expert, her blog's popularity has gained global momentum. Drawing on these experiences, Natasha will take you through an easily achievable five-step plan of action for how you can boost your own online presence as a celebrant. This workshop will have you leaving your digital footprints all over the internet and should bring not just more clients to your door, but also more of your ideal clients, too.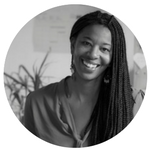 Want to know more about Natasha and Claire? Read about them here.
WORKSHOP TIMETABLE
13.00-1330 - teas, coffee and cake and an informal meet and greet
13.30-15.00 - Workshop One - 'Get out of your own way and run a business you love,' lead by Claire Bradford
15.15-16.45 - Workshop Two - 'Everything you need to be doing to boost your online presence in 5 actionable steps,' lead by Natasha Johnson
16:45-17:00 - Debrief and workshop conclusion
17:00 -19:30 - Join us at local venue for some optional informal drinks and further networking, venue tbc.
THE BISCUIT FACTORY
Located in Bermondsey, South East London, this former industrial site has been converted into trendy studios, filled with light which is just perfect for creative businesses. A 5-minute walk from Bermondsey tube station (Jubilee Line), it's just 15 minutes from central London, and South Bermondsey National Rail, and also easily accessible from all major London Terminals. On-site paid parking is also available, please ask at the time of booking.
GOOD TO KNOW
**This workshop is limited to 25 spaces only. So book now to avoid disappointment.
**Please bring notebooks or your own laptops and other devices for note-taking or as an aide. Wifi is freely available in the workshop space.
**No refunds are given, but tickets can be transferred to other Celebrants, by notifying us. Member tickets can only be transferred to other ECC members.
For more information about the European Celebrants Collective, visit our website here and you can email us on hello@celebrantscollective.eu with any questions.
Hope to see you there!
Natasha & Claire x