A Cafe- Style conversation with Professor Sir Partha Dasgupta about his landmark global review on the Economics of Biodiversity
About this event
THIS EVENT HAS BEEN POSTPONED UNTIL FURTHER NOTICE
The Dasgupta Review is an independent, global review on the Economics of Biodiversity led by Professor Sir Partha Dasgupta (Frank Ramsey Professor Emeritus, University of Cambridge). The Review was commissioned in 2019 by HM Treasury and has been supported by an Advisory Panel drawn from public policy, science, economics, finance and business.The Review calls for changes in how we think, act and measure economic success to protect and enhance our prosperity and the natural world. Grounded in a deep understanding of ecosystem processes and how they are affected by economic activity, the new framework presented by the Review sets out how we should account for Nature in economics and decision-making.
An Online Cafe-Style conversation with the author of the review:
Professor Sir Partha Dasgupta
Frank Ramsey Professor Emeritus, Faculty of Economics, University of Cambridge. Fellow: British Academy, Royal Society. Member: Pontifical Academy of Social Sciences. Foreign Member: US National Academy of Sciences, the American Academy of Arts and Sciences, American Philosophical Society, Royal Swedish Academy of Sciences. Honorary Fellow: London School of Economics, Trinity College (Cambridge).
Join this Zoom conversation about the review, its key findings and next steps. Is there another way, other than GDP, to measure economies? We will ask the expert!
HOSTED BY:
Gonzalo Alvarez, PDTh, BSc, BA Hons - Chair of the United Nations Association Climate & Oceans
Bengt Skarstam PhD - Chair, Agenda 2030 - United Nations Association Sweden (Malmo)
Also joined by Youth Ambassadors - UNA Climate & Oceans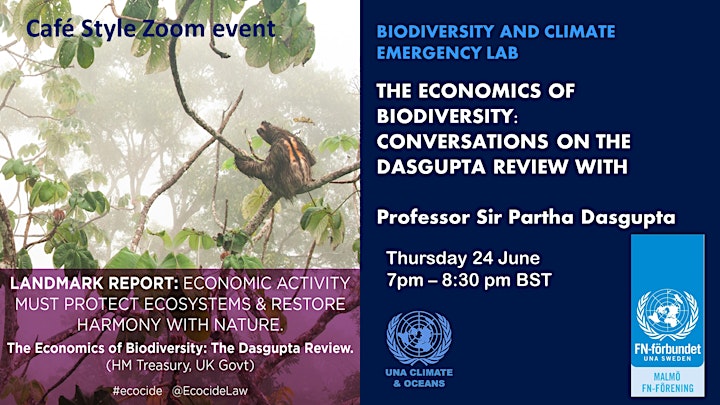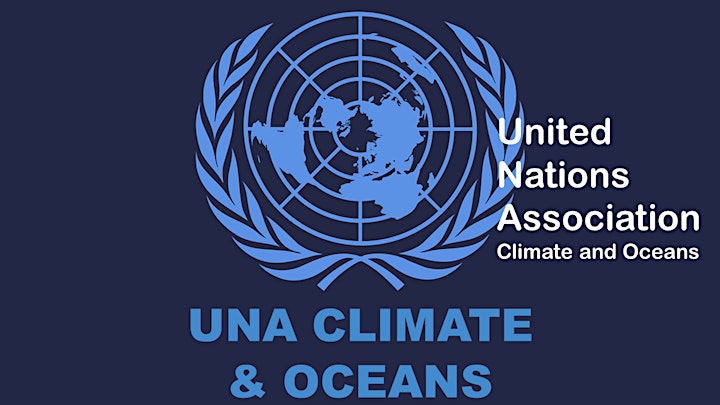 Organiser of The Economics of Biodiversity II