Event Information
Location
St Matthew's Westminster Church
20 Great Peter St
Westminster
London
SW1P 2BU
United Kingdom
Description
The Edmund Burke Briefing is a new category of CCF event. At each event we hear from a high profile speaker, an expert in a particular topical field and have the opportunity to ask questions and debate on an issue of current importance.
Obama Faith Advisor reveals secrets of winning Faith votes
Michael Wear, a leading expert and strategist at the intersection of faith, politics and American public life. As one of President Obama's "ambassadors to America's believers" (Buzzfeed), Michael directed faith outreach for President Obama's historic 2012 re-election campaign. Michael was also one of the youngest White House staffers in modern American history: he served in the White House faith-based initiative during President Obama's first term, where he led evangelical outreach and helped manage The White House's engagement on religious and values issues, including adoption and anti-human trafficking efforts.
As a young Christian in his early twenties, Michael Wear found himself deep inside the halls of power in the Obama administration as one of the youngest ever White House staffers. Throwing himself wholeheartedly into transforming hope into change, Wear experienced first-hand the highs and lows of working as a Christian in government. From the central role of Christians in achievements such as the adoption tax credit and directing the president's attention to human trafficking to the religious controversies and tensions that defined much of the president's time in office, Reclaiming Hope gives an unvarnished account of life inside the most powerful office in the world. At a time when large numbers of thoughtful Christians argue for a withdrawal from participation in public institutions, Wear uses his experience at the white-hot center of civic life to show how and why Christians must be involved in every aspect of cultural life — even if failures seem to outnumber successes — while working on behalf of the nation's common good.
Michael is the author of the forthcoming book Reclaiming Hope: Lessons Learned in the Obama White House About the Future of Faith in America.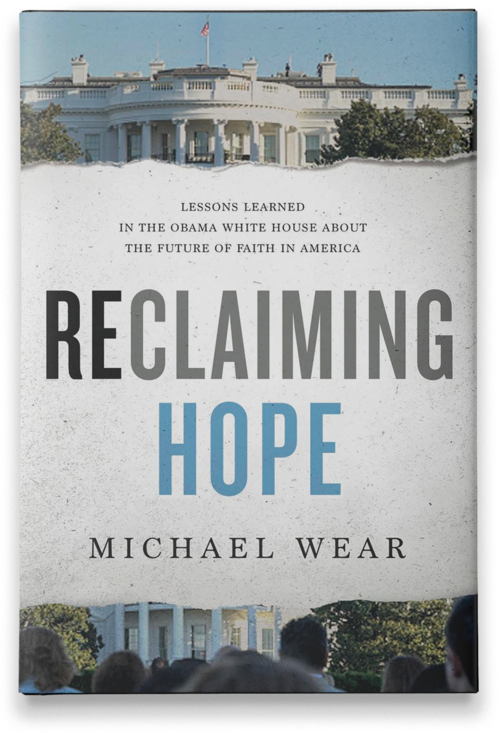 This event is being run with support from the Good Faith Partnership, who helps leaders in faith, politics, business and charities build better relationships to tackle shared problems.

*Breakfast and refreshments will be provided
Date and Time
Location
St Matthew's Westminster Church
20 Great Peter St
Westminster
London
SW1P 2BU
United Kingdom