The Edmund Burke Briefings - Edge of Europe, Age of chaos - What is the fut...
Description

A new category of CCF event where we hear from a high profile speaker expert in a particular topical field and get an opportunity to ask questions and debate a issue of current importance.
Eurovision: Singing from the same hymn sheet?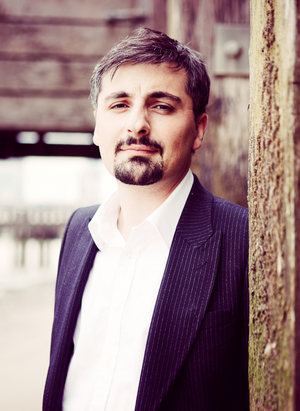 Speaker: Ziya Meral
Date: Monday 25 July
Time: 19:00 - 21:00
Venue: Conservative Campaign Headquarters, 4 Matthew Parker Street, London SW1H 9HQ
Post Brexit - What is the future for Turkish relations with the UK and the EU?
As a fulcrum between West and East, how does this vitally important Nation affect Middle Eastern and European stability?
Ziya Meral is a British and Turkish researcher. He specialises on politics and foreign policies of Turkey and Middle East, and thematic issues surrounding interaction of religion with global affairs, defence and security.
He is a Resident Fellow at the UK Army's new Centre for Historical Analysis and Conflict Research - a civilian and military think tank providing independent analysis and research on defence and security based at the Royal Military Academy Sandhurst.
He is also the founding Director of the Centre on Religion and Global Affairs, based in London, Accra and Beirut, and serves as the Secretary of the British Turkish Foreign Policy Platform , and the Academic Director of the Cambridge Literati Summer Schools.
Tickets cost £5 and includes refreshments for the evening.