Description
The Efficiency Network is a free quarterly meeting for Harborough and North Northamptonshire businesses of all sizes to meet up, share expertise and be supported to become resource efficient and save money.
Each meeting will include a 30 minute networking session and a guest speaker slot showcasing efficiency measures and or practices. Meetings will be held each quarter at The Angel Hotel in Market Harborough and will give businesses the opportunity to discuss ideas covered and save time by finding out about any available grants, legislation and support available.
The Efficiency Network's quarterly meetings will cover the following topics within its meetings: reducing energy bills, waste and water management, staff and resource efficiency, time management, legislation notifications, local updates and available grants/ financial support.
The Efficiency Network is FREE to attend and the agenda for the event consists of:
7.30am - 8am Arrival, informal networking, free tea, coffee and croissants served
8am- 9am Meeting including guest speaker, Takeaway TEN of information, advice, legislation and financial updates followed by roundtable discussions and peer to peer support.
9am- Event Ends
December's Guest Speaker: Alastair Campbell, Managing Director of the Ideal Marketing Company and President of Market Harborough Chamber of Trade and Commerce.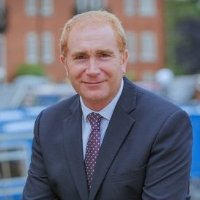 We look forward to welcoming Alastair to The Efficiency Network this December where he will be speaking about Time Management and Goal Setting.