Description
What is The Elite Network?

The Elite Network is an expanding community of personal development networking events for those that wish to develop a growth mindset a come the very best they can be. The events provide you with the perfect balance between education, positivity, inspiration and motivation therefore enabling you to live a happier, more positive and fulfilling life.
The Elite Network events help you get the most out of personal development, with two guest speakers at every event you will be learning about the best and latest ways of developing yourself, meeting local likeminded people all in a live, local enjoyable environment.
February's Guest Speakers

Sue Curr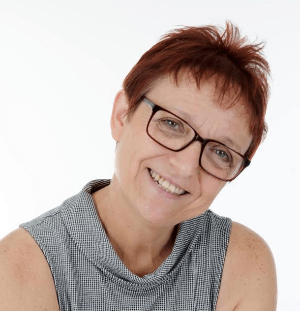 Sue Curr is an award-winning Speaker & Empowerment Coach who prides herself on being able to inspire others to: Fear Less Live More.
Through her bespoke range of coaching and training solutions she enables them to reprogram the way they see themselves & where they are in life by using simple yet effective strategies in order to reboot their mindset and view life for what it truly is an opportunity to be whoever they want to be.
After combining a 15-year background in the fields of education and social healthcare specializing in Mental Ill Health and the awareness of it with her own significant journey along the road of mental ill health, Sue now works tirelessly with people of all ages, enabling them to achieve their full potential and instilling in them the confidence to live life in their own way.
Sue will be presenting a talk to you on 'The Sky's NOT the Limit - WE ARE'
The possibilities for living the life you were meant to live before the world told you how you should are ENDLESS. So tell me ...
What Would YOU do if the word - 'IF' - Didn't Exist?
What would YOU be? Where would YOU go? What could YOU do?
As a result of Sue's talk 'The Sky's NOT the Limit - WE ARE' you will learn:
• Why fear has such a physiological & debilitating effect on us
• That you have the key to control your mind
• You can use power to create the reality of your dreams
• How fear is only a link between our current & future realities

Caspar Craven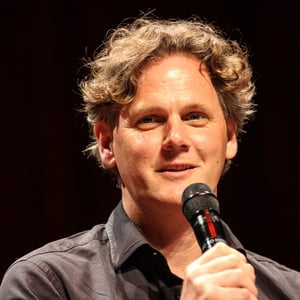 Caspar is an Entrepreneur, Adventurer and Keynote Speaker. He believes in challenging conventional thinking on how leaders and teams become truly effective and create extraordinary results.
Starting as an entrepreneur at the age of 14, Caspar has 30 years' experience in building teams to make things happen. He has built and led teams in global corporations, start-up businesses, struggling businesses and high growth businesses.
Along the way he has built three separate successful million dollar businesses from scratch and sold one whilst sailing the Pacific Ocean.
By his own admission the toughest challenge by far was building his family team to sail around the world: with his wife and three children then aged 9, 7 and 2.
His Book, Where the Magic Happens is being released on May 17th and is on Amazon.
Caspar will be presenting his talk on 'The Brave You'
We live in a world that is more uncertain and changing faster than ever before. One where we need to make decisions often with imperfect information and step out of our comfort zone. For us to thrive, we need to have courage, conviction and skill.
We all have a Brave part inside of us, The Brave You that we can call on to help us make decisions and move forward in the face of uncertainty.
Caspar Craven takes you on a journey to discover what it takes for each of us to be more Brave and make things happen. To be able to step out of our comfort zones and make decisions when faced with uncertainty. He shares insights, stories and wisdom that will make you ask questions of yourself and how you can be the best version of you for all those around you. Caspar calls on all of us to be Brave and to find our authenticity, our purpose and our true voice.
As a result of Caspar's talk you will learn:
The principles to train yourself to develop Brave Fitness
Highly memorable stores and insights showing how we can all be Brave
New ways to uncover and harness more of The Brave You
And… You'll leave with inspiration, energy and practical ideas that you can implement immediately to generate instant impact!
What Next?

Book your ticket now to secure your seat as limited spaces are available. Teas & coffees included.
Please arrive from 6:30pm for a prompt 7pm start.