Description
What is The Elite Network?
The Elite Network is an expanding community of personal development networking events for those that wish to develop a growth mindset and to become the very best they can be. The events provide you with the perfect balance between education, positivity, inspiration and motivation therefore enabling you to live a happier, more positive and fulfilling life.
The Elite Network events help you get the most out of personal development, with two guest speakers at every event you will be learning about the best and latest ways of developing yourself, meeting local likeminded people all in a live, local enjoyable environment.
November's Guest Speakers
Richard Shorter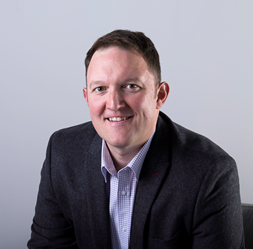 Richard is all about being honest and the freedom which comes with honesty.
Honestly, two decades of supporting and encouraging families has taught Richard that he is not a perfect parent!
Honestly, having three lively and energetic children has taught him he is not a perfect dad too!
Honestly, having spent two decades steeped in delivering high quality and effective support families and adults has given him the confidence that he can ask questions which change lives.
Honestly, for someone not yet 40 (He's 40 next April) Richard has worked in a massively broad number of settings, with people from all walks of life. He has had the privilege to work with people at some of the extreme pressure points of life. Marriage, deaths, when social services get involved and recently he worked at the England under 18's Rugby camp.
Richard is an honest, fun and passionate person, with the guts to talk about those parts of life others shy away from. He has courage to ask questions that will help people discover solutions to their problems and grow in self-confidence and self-belief.
Honestly, he is also a little strange, a dog lover, who made sure all three of his kids could rap along with Ice Ice Baby once they had mastered the word calibrate!
Richard will be presenting a talk on 'Four honest questions for courageous people to answer'
This is a talk for all adults wishing they knew how to be honest with themselves and others.
As a result of listen to Richard's talk you will:
• Know what are four of the most important questions you need to be ask to help you live life
• Find out how much courage you really have (it's more than you think)
• Discover the freedom which comes from asking some of life hard questions
• Learn to know what is really important to focus on
Ash Taylor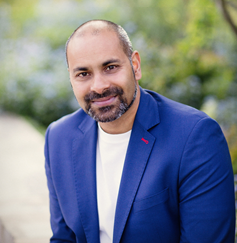 Ash is an award-winning entrepreneur, founder of five businesses, gym goer, golfer, football lover, and "the best dad in the world" according to fifteen-year-old Josie.
Ash is a business coach and consultant with a personable yet no fluff approach to getting the most out of his clients. He is a former Professional Tennis Coach with over 30,000 hours of coaching experience who uses the lessons learned through his sporting career to transform the businesses he works with and the lives of the owners who run them.
Ash has been consulting for over twelve years and has successfully worked with hundreds of businesses to improve productivity and profits. He strongly believes that business owners can have a business that works for them without them always being there. "I see so many businesses stumble along because no-one is willing to put the hard work in. There's an expectation of instant success that simply doesn't exist. Build solid foundations and work in steps from there."
Like others, Ash has had his setbacks and is as candid about his failures as well as his successes. It's the skills he learned as an athlete that have seen him through the losses in his life and business.
Ash will be presenting a talk on 'Invisible Success'
During this, Ash will talk about how a wall helped define his future and prepared him for the situations life has thrown at him. He'll share why persistence, practice and purpose can give you control over the events surrounding you and how they helped him overcome his personal and business challenges. Ash hopes his story will inspire you to maintain focus on your goals and help you stay strong in those times when success seems so far away.
As a result of hearing Ash's talk you will:
• Understand how surrounding yourself with the right people can have such a powerful impact on your life and levels of success
• Discover the obvious secret to achieving your goals, something that anyone and everyone can do but choose not to
• Why having short term purpose is vital
• Understand how three simple tips can help you achieve more
What Next?
Book your ticket now to secure your space as limited spaces available. Teas & coffees included.
https://the-elite-network.co.uk/chelmsford
Arrive from 6:30pm for a prompt 7pm start. We will finish by 9:30pm.