The Elite Network Chelmsford with Reece Richiardi & Dillon Dhanecha - 27th September 2017

Wednesday, 27 September 2017 from 18:30 to 21:30 (BST)
Event Details
What is The Elite Network?
The Elite Network is an expanding community of personal development networking events for those that wish to develop a growth mindset and to become the very best they can be. The events provide you with the perfect balance between education, positivity, inspiration and motivation therefore enabling you to live a happier, more positive and fulfilling life.
The Elite Network events help you get the most out of personal development, with two guest speakers at every event you will be learning about the best and latest ways of developing yourself, meeting local likeminded people all in a live, local enjoyable environment.
Guest Speakers
REECE RICHIARDI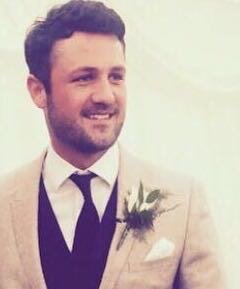 Reece is a Entrepreneur who has built, lost then rebuilt a multimillion pound property portfolio from scratch. Although being very successful in property Reece's passion lies with helping and inspiring his own millennial generation to ignore the social pressures that have taken over the world and to truly focus on what's important in life!

Reece will be presenting his talk on 'The Depressed Generation - Time To Change'

Reece's talk will uncover the real world our millennial generation lives in. Despite being the most educated generation and having every opportunity to take action and make a change, this is not happening.

Millennials are viewed by many to be too selfish and self-involved however we currently live in a time full of potential and opportunity that is being left unrealised.

With statistics showing 1 in 4 people are depressed, this is holding them back and Reece is about to make a change!

It's time to stop taking filtered selfies, being self-absorbed and start living in the real world. By taking control and living the fulfilling and meaningful life we've always wanted and stop this Generation's 'Me Me Me' stigma.

As a result of listening to Reece's talk 'The Depressed Generation- Time To Change' you will benefit by learning:
• A strategy to recognise negative thoughts and emotions and how to stop these behaviours
• Factors which cause the majority of issues with the millennial generation
• A plan on how to achieve the life you have always wanted
• How to stop putting a filter on your life and start living!
DILLON DHANECHA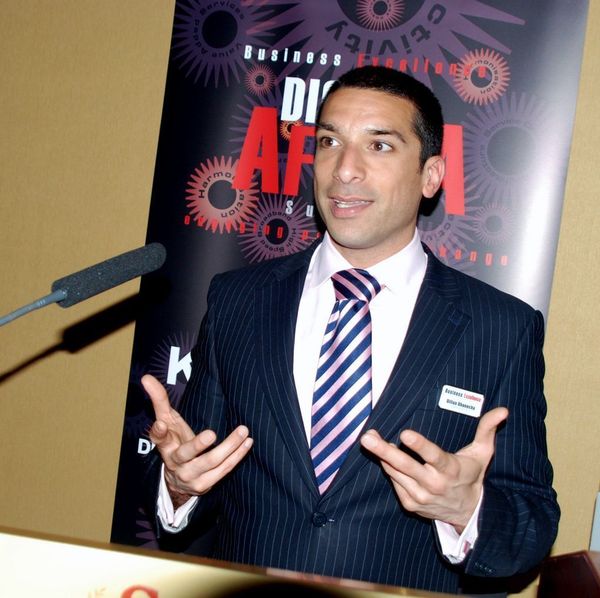 Gold trader, impact entrepreneur and money mentor at the Legacy Makers Incubator, Dillon has been failing persistently for at least 20 years.
In that time, he has been featured on the front page of the Independent on Sunday (Money supplement) being hailed as one of the UKs first and most prolific online traders, written a letter to Father Christmas asking him to divert all gifts to children in Ethiopia and volunteered for the United Nations Economic Commission for Africa in Rwanda; a trip that resulted in almost £107,000 personal debt through reckless and guilt-driven giving.
The Legacy Makers Incubator is a place for Coaches and Consultant to build 7-figure enterprises on the solid foundations of life-changing income, deep client impact and lasting personal influence. Dillon's mission is to create 10,000 millionaire coaches and consultants so that together, we can serve 1 billion lives with products and services that truly shift the way that people think and ask questions about the world around them.
Together, the Legacy Makers Movement is on mission to bridge humanity's biggest equality gaps by re-distributing £1billion from those that have, to those that don't. Our driving philosophy is that the most influential philanthropists in the world today are also the worlds most influential entrepreneurs.
Dillon wants to work exclusively with coaches and consultants because they, more than most, come from a place of service and most often just need help creating the level of income consummate to the level of impact and influence they deserve.
Dillon will be presenting a talk on 'Prosperity: Game Not Goal '.
If you struggle to implement the rhetoric abound in the worlds of personal development and financial freedom, the 3-part system of true prosperity that Dillon shares will give you the precise steps needed to turn the rhetoric of more income, deeper impact and lasting influence in to sustained reality .
As a result of Dillon's talk you will:
• Empower you
• Learn to living on purpose
• Gain financial freedom
• Start your personal development journey
• Know the truth on true prosperity
What Next?
Book your ticket now to secure your space as limited spaces available. Teas, coffees and biscuits included.

Arrive from 6:30pm for a prompt 7pm start. We will finish by 9:30pm.
Whether you have been before or want to come for the first time then you can book via the link below!  https://the-elite-network.co.uk/chelmsford
Remember your first event is FREE!
Until next time... make it happen.
Will
Do you have questions about The Elite Network Chelmsford with Reece Richiardi & Dillon Dhanecha - 27th September 2017?
Contact Make It Happen
When & Where

Chelmsford City Football Club
Melbourne Stadium
Salerno Way
CM1 2EH Chelmsford
United Kingdom


Wednesday, 27 September 2017 from 18:30 to 21:30 (BST)
Add to my calendar
Organiser
Make It Happen is a company that specialises in peak performance coaching. Our goal is to inspire people to fulfil their full potential in life and make it happen. We have a passion to serve and bring the best possible peak performance coaching, information, news, quotes, expertise, opinions and events to the people that need it most. Every thought, feeling and action Make It Happen are able to inspire is another step closer to our goal of positively influencing the lives of 1 million people. If you are new to self-development we recommend watching our youtube videos and reading our popular blog that we use to share key information in bite sized chunks. We share a lot of information on this website and on Make It Happen's social media free of charge that we hope will both educate and inspire you to take your life to the next level.