Description


Let's kick off 2017 with a powerful message and make it the year of progression, determination and success!
What is The Elite Network?
The Elite Network is an expanding community of personal development networking events for those that wish to develop a growth mindset and to become the very best they can be. The events provide you with the perfect balance between education, positivity, inspiration and motivation therefore enabling you to live a happier, more positive and fulfilling life.
The Elite Network events help you get the most out of personal development, with two guest speakers at every event you will be learning about the best and latest ways of developing yourself, meeting local likeminded people all in a live, local enjoyable environment.
Guest Speakers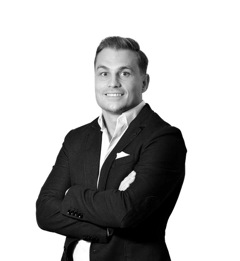 Will Polston
From a very young age Will always knew he wanted to be successful. With this in mind he spent a lot of time studying those at the top. His view was if he could take all of their best attributes, mix in his own personality and drive he would be better then all of them. Practicing this simple method became his self taught blueprint to being successful in all aspects of life.
The techniques he had taught himself throughout his career in sales helped him greatly but more so when he got to management level as he had to drive, inspire and motivate his sales staff and taught them techniques he had learnt to get the best out of themselves.
For many years, like many others, Will's idea of how successful someone is was based on their bank account and material belongings. It was when he attended 'Unleash the Power Within' a phenomenal 4 day course by world leading life coach Tony Robbins in 2012 that his view on success and his ambitions in life changed forever. It was during a very emotional story of how Tony Robbins himself fell into helping others get the best out themselves that Will had his calling. He could relate to him so much it had Will in tears of happiness! At the age of 23 he had identified his ultimate goal in life, he wanted to help as many people as possible by getting them to unlock their full potential and make it happen!
For 3 years he continued to study and teach himself using various resources to get to the point of finally being able to launch his company Make It Happen to make the next step towards his ultimate goal. Will is now an neuro linguistic programming practitioner , a member of the International Coaching Federation, the worlds only globally recognised coaching body and a certified Master Coach.
Will aims to inspire people to be able to fulfil their full potential in life and make it happen not just to help you achieve your goals in business or pleasure but to heighten feelings of confidence and self-belief.
He will be speaking about 'The Ultimate Goal Setting Formula'. A tried and tested method to enable you to achieve the things that you want and desire. A phenomenal way to start 2017.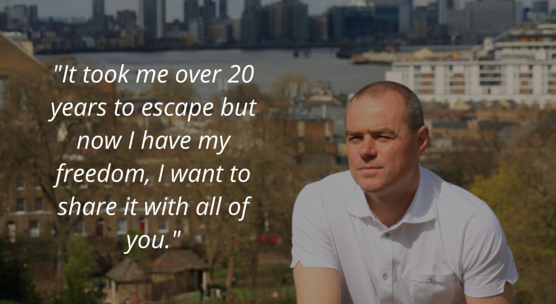 Chris Hill
My name is Chris Hill. I recently lost my twin brother to alcohol and drugs. It has been the most horrendous, painful experience and I hate the thought of other people suffering in this way.
My own life has been a journey through all kinds of addictions, starting with smoking my first cigarette at the age of 7 through to taking crack cocaine and heroin some 20 years later. I always knew there was something fundamentally wrong with what I was doing but I had no way out, or so I thought!
By nature, I am a very determined person and I went in search of the answers to solve my problems. I began reading books based on addiction, I tried various pills and poisons issued by my doctor and I attended addiction clinics to try to end my cravings for the drugs I was taking.
Through trial and error and after at least 100 attempts to stop, I finally found my freedom.
That was over 10 years ago and since finding my freedom I have continued to study subjects surrounding addiction and have discovered that we have a "subconscious mind" and that it is actually this that controls our lives.
I am now "passing on" all of the information that I have learnt so that others can fully understand what addiction actually is and how it controls your life.
Unless you understand addiction, how can you possibly make a change to your life? The answer is, you can't.
It took me over 20 years to escape but now I have my freedom, I want to share it with all of you.
What Next?
Book your ticket now to secure your space as limited spaces available. Teas, coffees and biscuits included.
Arrive from 6:30pm for a prompt 7pm start. We will finish by 9:30pm.