Description
What is The Elite Network?

The Elite Network is an expanding community of personal development networking events for those that wish to develop a growth mindset a come the very best they can be. The events provide you with the perfect balance between education, positivity, inspiration and motivation therefore enabling you to live a happier, more positive and fulfilling life.
The Elite Network events help you get the most out of personal development, with two guest speakers at every event you will be learning about the best and latest ways of developing yourself, meeting local likeminded people all in a live, local enjoyable environment.
January's Guest Speakers
Fiona Clark
Fiona is a Midlife Empowerment Coach with a compassionate, down-to-earth and holistic approach to healing her clients on a mind, body and spirit level, so that they emerge totally reconnected to their inner power as they recover the courage to be themselves again.
"I look at midlife as a time of reinvention; a time to be Magnificent, an exciting time to work out exactly who we are, which has often been lost in the ether somewhere along the line.
So many of us reach this time of our life where we have spent many years looking after the needs of others and lose our identity and dreams in the process. I see this as a time to focus on ourselves and how we can connect to the wisdom within. This is not a time in our lives to be wasted but valued as a new chapter in our book of life.
Fiona will be presenting a talk on 'Devastation To Celebration'
Fiona will be sharing her experience on how life´s seeming "disasters" can end up being our greatest gift! Fiona overcame a devastating time in her life after the breakdown of her marriage, rose to the challenge and set about rebuilding her life on her terms and following her truth, Fiona hopes her story will inspire you to reclaim your core power and have the courage to be yourself, unapologetically and unconditionally.
As a result of hearing Fiona's talk you will:
• Understand how negative "mind chatter" is just an illusion of past conditioning
• Realise the importance of speaking your truth and not relinquishing your power
• Know that there is another way forward – YOUR way!
• Be inspired to close the door of the past and step into a better future
• See the gift of reinvention a major life challenge can bring you
Dillon Dhanecha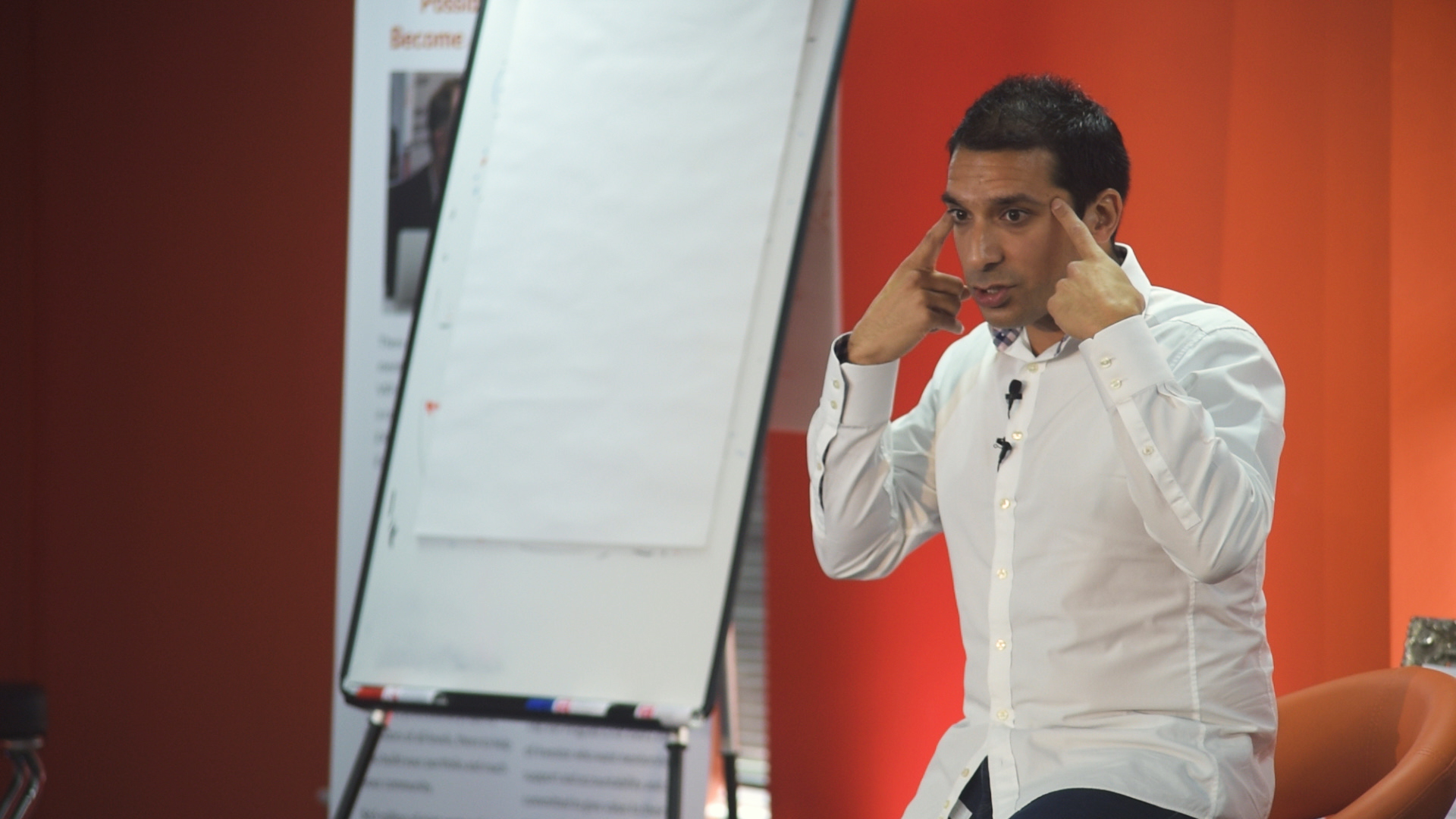 Gold trader, impact entrepreneur and money mentor at the Legacy Makers Incubator, Dillon has been failing persistently for at least 20 years.
In that time, he has been featured on the front page of the Independent on Sunday (Money supplement) being hailed as one of the UKs first and most prolific online traders, written a letter to Father Christmas asking him to divert all gifts to children in Ethiopia and volunteered for the United Nations Economic Commission for Africa in Rwanda; a trip that resulted in almost £107,000 personal debt through reckless and guilt-driven giving.
The Legacy Makers Incubator is a place for Coaches and Consultant to build 7-figure enterprises on the solid foundations of life-changing income, deep client impact and lasting personal influence.
Dillon's mission is to create 10,000 millionaire coaches and consultants so that together, we can serve 1 billion lives with products and services that truly shift the way that people think and ask questions about the world around them.
Together, the Legacy Makers Movement is on mission to bridge humanity's biggest equality gaps by re-distributing £1billion from those that have, to those that don't. Our driving philosophy is that the most influential philanthropists in the world today are also the worlds most influential entrepreneurs.
Dillon wants to work exclusively with coaches and consultants because they, more than most, come from a place of service and most often just need help creating the level of income consummate to the level of impact and influence they deserve.
Dillon will be presenting his talk on 'Millionaire: Your Moral Imperative'
In this powerful and emotive expression of brand new material, Dillon Dhanecha takes everything you thought about being a millionaire and turns it inside-out. If you thought it was hard to create 7-figure wealth, you'll leave with a refreshingly optimistic vision.
If you thought it was wrong to be a millionaire, you'll leave with a newfound desire to get strong and give strong. If total financial fulfillment has eluded you until now, this talk will create within you a magnetic force that pulls M.A.D Money in to your world. Millionaire: Your Moral Imperative is the single most powerful talk on creating a M.A.D Money Mindset and Cash Consciousness that you are ever likely to hear.
As a result of listening to Dillon's talk 'Millionaire: Your Moral Imperative' you will:
• Be empowered
• Gain financial freedom
• leave with a newfound desire to get strong and give strong
• gain a Money Mindset and Cash Consciousness that will alleviate you of financial difficulty
What Next?

Book your ticket now to secure your space as limited spaces available. Teas & coffees included.
Please arrive from 6:30pm for a prompt 7pm start.