Description
What is The Elite Network?

The Elite Network is an expanding community of personal development networking events for those that wish to develop a growth mindset a come the very best they can be. The events provide you with the perfect balance between education, positivity, inspiration and motivation therefore enabling you to live a happier, more positive and fulfilling life.
The Elite Network events help you get the most out of personal development, with two guest speakers at every event you will be learning about the best and latest ways of developing yourself, meeting local likeminded people all in a live, local enjoyable environment.
January's Guest Speakers


Jay Allen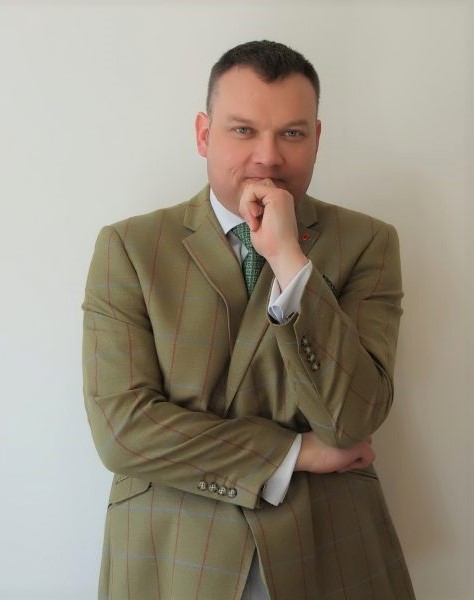 From leaving university having studied Social Sciences, and after short spell in 'employment' Jay realised he wanted more. More impact, More job satisfaction, More out of LIFE.

"Joining the Armed Forces may not have been what I'd planned throughout school, but the opportunities to learn more about me and what I was capable of, hit all the right buttons" So, at 19yrs old Jay joined British Army. Almost 14 years later, on his eighth operational tour with rank and privilege, a wife and son, everything was going exceptionally well until….a series of incidents saw Jay hospitalised for almost 2 years and eventually medically discharged. With no career, no job and in receipt of a divorce to boot! 163 Job Applications, 153 interviews and not one Job offer later, some would have used this as an excuse to give up.
Instead, Jay Allen has either bought, acquired or set up 4 of his own businesses, co-founded 2 others. Worked at National Boardroom level with numerous High Street brands and currently sits on the Non-Exec Board for a Multi-Million Pound Management Company, and trustee for 2 registered charities. Winning a Global Entrepreneur 'Big Impact to Business' Award in 2012, put him on the international business circuit, only for him to win it again the following year!
In 2015, courtesy of 10-10-10 publications, Jay became a published Business Author with his Award-winning book 'Battlefield2Boardroom' and 2016 sequel 'The Road2Utopia'. Early this year Jay launched the #ADDAZERO™ Business Challenge.
Jay is a neuro linguistic programming master practitioner, and member of the International Association of Coaching Professionals. In 2016 he was a finalist for the Speaker of The Year at the Association of Professional Coaches, Trainers and Consultant awards and in 2017 was added to the Smith & Williamson 'Clear Business Thinking' Power 100 List.
Using inspiration, motivation and a toolbox full of skills, experiences, qualifications and learnings, Jay works with Business Owners to significantly and sustainably grow them and their businesses.
Jay is presenting a talk entitled 'Turning Impossible into I'm Possible'
Jay's talk is a highly motivational story on how you can either become defeated by challenge, or embrace its energy to transform the way you think, act, feel and live the rest of your life.
As a result of hearing Jay's talk you will:
• Identify the IMPOSSIBLE in your own life
• Unpick the impossible and find the silver lining in what you thought was a grey cloud
• Understand how to embrace the energy and transfer it to enable an I'm Possible outlook
• Be motivated by a truly inspiring speaker
Will Polston
From a very young age Will always knew he wanted to be successful. With this in mind he spent a lot of time studying those at the top. His view was if he could take all of their best attributes, mix in his own personality and drive he would be better then all of them. Practicing this simple method became his self-taught blueprint to being successful in all aspects of life.
The techniques he had taught himself throughout his career in sales helped him greatly but more so when he got to management level as he had to drive, inspire and motivate his sales staff and taught them techniques he had learnt to get the best out of themselves.
For a long time, like many others, Will's idea of how successful someone is, was based on their bank account and material belongings. It was when he attended 'Unleash the Power Within' a phenomenal 4-day course by world leading life coach Tony Robbins in 2012 that his view on success and his ambitions in life changed forever. It was during a very emotional story of how Tony Robbins himself fell into helping others get the best out themselves that Will had his calling. He could relate to him so much it had Will in tears of happiness! At the age of 23 he had identified his ultimate goal in life, he wanted to help as many people as possible by getting them to unlock their full potential and make it happen!
For many years he continued to study and teach himself using various resources to get to the point of finally being able to launch his company Make It Happen to make the next step towards his ultimate goal. Will is now award winning, a neuro linguistic programming master practitioner, a member of the International Coaching Federation, the world's only globally recognised coaching body and a certified Master Coach. In 2016 he was a finalist for the Coach of The Year at the Association of Professional Coaches, Trainers and Consultant awards and also is a blogger for The Huffington Post.
Using strategic intervention Will has worked with celebrities, professional athletes, business owners and those at the lowest of lows to take their lives from where they are to where they want them to be
Will aims to inspire people to be able to fulfil their full potential in life and make it happen not just to help you achieve your goals in business or pleasure but to heighten feelings of confidence and self-belief.
Will is presenting a talk on 'How to have a Success Mindset'
Will shall be sharing his coaching philosophy that he has successfully used with the likes of professional athletes, celebrities, entrepreneurs and even those that are suicidal to get out of their own way and achieve the life they desire and are capable of living.
As a result of hearing Will's talk you will:
- Gain clarity on where you are now, where you want to be and how to achieve that
- Identify what it is that stops you taking action and how to overcome it
- What to do to ensure you get the things done that you want to
- Leave feeling more positive, inspired and motivated
What Next?

Book your ticket now to secure your space as limited spaces available. Teas and coffees included.
Please arrive from 6:30pm for a prompt 7pm start.