Description
What is The Elite Network?
The Elite Network is an expanding community of personal development networking events for those that wish to develop a growth mindset a come the very best they can be. The events provide you with the perfect balance between education, positivity, inspiration and motivation therefore enabling you to live a happier, more positive and fulfilling life.
The Elite Network events help you get the most out of personal development, with two guest speakers at every event you will be learning about the best and latest ways of developing yourself, meeting local likeminded people all in a live, local enjoyable environment.
September's Guest Speakers
Rhys & Llewellyn Davies (The Terrible Twins)
These incredible twins have quite the CV, former professional footballers, former international professional, boxing champions, WWE wrestling try out finalist, author and actors and are now life coaches and motivational speakers.
They don't believe in failure, they understand that there will always be a price for Success so don't count the cost be it emotional, physical or financial, they believe you grow through what you go through and then pay it forward and are often the 1st awake and the last man standing.
Rhys & Llewellyn will be speaking about 'The Essential Steps To Success; Creating A Champion's Mind'
Llewellyn and Rhys Davies were born into humble beginnings but a mindset and attitude developed through elite level success in multiple sports has enabled them to go from champion athletes to two of the UK's most in-demand coaches. The tangible skills and winning mentality acquired during their journey through professional football, International champion boxing and award-winning bodybuilding has led to them becoming to most sought-after business coaches, public figures, motivational speakers and mentors in the country and sees the twins working with a variety of high net-worth individuals, property investors and business owners.
Their recently launched podcast Champions Of Mind saw them share the iTunes Top 10 with the likes of Gary Vaynerchuk and Tim Ferriss and, has amassed over 10,000 downloads in its first month and generated listeners in 250+ cities across the world.
As a result of hearing Rhys & Llewellyns talk you will benefit by:
• Finding tangible, actionable and Usable tips
• Instantly create state change
• Know how to work on your personal economy
• Execute your goals
• Push yourself to grow
• Gain a better understanding of the very simple steps and habits required to genuinely achieve any level of success the you are willing to work for
STEVE BURGESS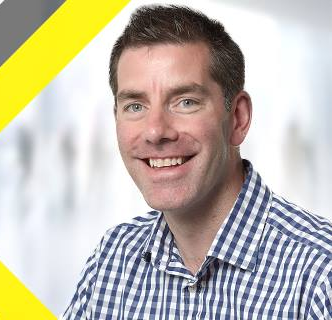 Steve is a very proud husband and dad to an amazing family. He is also an investor and business owner with a passion to help like-minded individuals achieve more.
Previous challenges and frustration with lack of time and money in his day to day life forced him to take action. Steve knew he could do more than he was, and so finally decided enough was enough.
4 years ago he started to use techniques and steps which enabled him to set up and run a business while having a full-time job and a wife and two children under 3 years old. He believes that if he could do this, anyone can.
By simply following the steps Steve will outline with relentless pursuit and not giving up, you too can do the same and much much more!
Learn from his experience and start to create time and money freedom for yourself.
Wherever you are now, whatever situation you are in, this is where you are meant to be. You are the product of actions to date. If you don't like that, then now is the time to change it. Not tomorrow, not after the weekend or next week.... RIGHT NOW!
Steve will be presenting a talk on 'Work Less, Achieve More'
Do you want to be productive at work AND full of energy in your personal life and for family and friends?
Balancing all this with work and play often seems impossible. Is it a lottery who will get the best bits of you?
You will get the techniques to move closer to becoming the person and family member that you want to be.
You will be able to WORK LESS and ACHIEVE MORE
As a result of hearing Steve's talk 'Work Less, Achieve More' you will learn to:
• Free up valuable time with simple techniques that will amaze you
• Gain clarity of purpose and create a vision that actually "motivates" you
• Create a vision for the future that will inspire you to leave a legacy
• Learn how to PLAN and ACHIEVE your best week EVER
What Next?
Book your ticket now via the link below to secure your space as limited spaces available. Tea & coffee included.
Arrive from 6:30pm for a prompt start at 7pm.
Remember your first event is FREE!