Description
What is The Elite Network?
The Elite Network is an expanding community of personal development networking events for those that wish to develop a growth mindset and to become the very best they can be. The events provide you with the perfect balance between education, positivity, inspiration and motivation therefore enabling you to live a happier, more positive and fulfilling life.
The Elite Network events help you get the most out of personal development, with two guest speakers at every event you will be learning about the best and latest ways of developing yourself, meeting local likeminded people all in a live, local enjoyable environment.
Guest Speakers
Sue Curr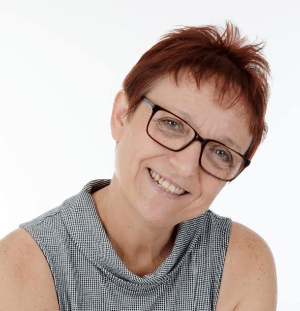 Sue is an award winning Speaker & Empowerment Coach who prides herself on being able to inspire others to: Fear Less Live More.

Through her bespoke range of coaching and training solutions she enables them to reprogram the way they see themselves & where they are in life by using simple yet effective strategies in order to reboot their mindset and view life for what it truly is an opportunity to be whoever they want to be.

After combining a 15-year background in the fields of education and social healthcare specializing in Mental Ill Health and the awareness of it with her own significant journey along the road of mental ill health, Sue now works tirelessly with people of all ages, enabling them to achieve their full potential and instilling in them the confidence to live life in their own way.

Sue will be presenting a talk to you on 'The Sky's NOT the Limit - WE ARE'

The possibilities for living the life you were meant to live before the world told you how you should are ENDLESS, So tell me ... What Would YOU do if the word - 'IF' - Didn't Exist? What would YOU be? Where would YOU go? What could YOU do?

As a result of Sue's talk 'The Sky's NOT the Limit - WE ARE' you will learn:
•Why fear has such a physiological & debilitating effect on us
•That you have the key to control your mind
• You can use power to create the reality of your dreams
• How fear is only a link between our current & future realities
Luke Scott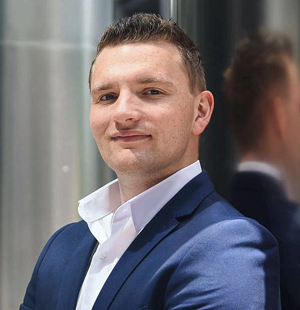 Luke is an International Speaker, Entrepreneur and a Success Mentor.
Growing up in a dysfunctional family, drugs and violence were a normal part of Luke's home and family life. Luke never fitted into this environment and knew he was destined for much greater things.

From a young age, Luke was fascinated with business, sales and psychology and has had many business ventures which taught him some essential do's and don'ts.

Luke graduated in Entrepreneurship from one of the UK's top universities and spent 6 years working for a FTSE 100 company learning the secrets of how truly successful companies and people operate. He now travels the world sharing these secrets from stage so that others can achieve success without having to spend 10 years learning these things themselves.

Luke's main values are growth and balance. "We can have everything in this life that we desire, but first we have to find out who we are and what we truly want."

Luke's signature topics are Public Speaking, Communication, Spirituality, Mindset Mastery, Business, Sales and Success.

Luke will be presenting a talk on 'How to Stand Out from The Crowd'

He will be talking about how important your own personal brand is in your professional life, how to stand out from your competition and in your industry to promote your business and attract more clients.
As a result of listen to Luke's talk you will learn:
• How you can differentiate yourself from others
• How to promote yourself and your individuality
• How to use your uniqueness to maximise your success
What Next?
Book your ticket now to secure your space as limited spaces available. Teas, coffees and biscuits included.
Arrive from 6:30pm for a prompt 7pm start. We will finish by 9:30pm.