Description
What is The Elite Network?
The Elite Network is an expanding community of personal development networking events for those that wish to develop a growth mindset and to become the very best they can be. The events provide you with the perfect balance between education, positivity, inspiration and motivation therefore enabling you to live a happier, more positive and fulfilling life.
The Elite Network events help you get the most out of personal development, with two guest speakers at every event you will be learning about the best and latest ways of developing yourself, meeting local likeminded people all in a live, local enjoyable environment.
October's speakers
Travis Levius

Travis Levius is a globetrotting American writer, photographer, speaker and travelpreneur!

After taking a harrowing leap of faith of quitting his Atlanta teaching job to pursue the unknown in London, with no money, his journey eventually landed him the World's Dreamiest Job as a freelance travel journalist. He now writes for National Geographic Travel, CNN Travel, BBC Travel, Forbes Travel Guide and more, and gets flown to incredible destinations from the Amazon Rainforest to The Maldives.

Travis uses his ongoing inspirational story and education background to teach others how to take the leap in life, travel and the pursuit of happiness. He invites people to feed their wanderlust (and receive an occasional word of wisdom) on his social media platforms (@MisterLevius) and his Youtube channel, which he's just launched.

Travis is also writing his first book to help ordinary people achieve extraordinary travels at any background or budget.

Travis will be presenting a talk on 'Jumpstarting Your Journey'

This inspiring talk features personal stories and strategies for finding the clarity and courage to take the leap towards your wildest dreams.

As a result of Travis' talk 'Jumpstarting Your Journey' you will:
• Know how to get clear on your life's next big steps and beyond
• Why instinct is your secret weapon...and how to harness it
• Why you should stop trying to overcome fear
• How to find the courage to pursue your dreams
Shaun Browne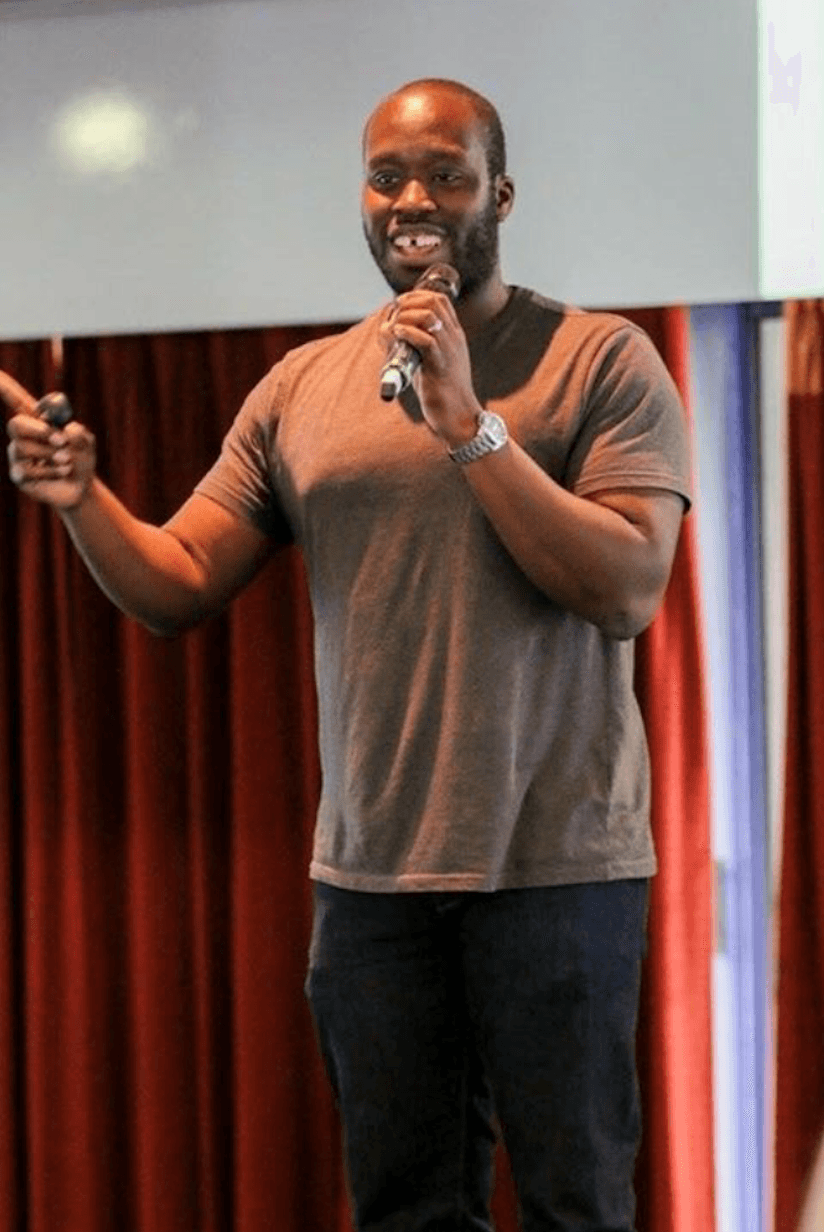 Shaun Browne is a speaker, high performance coach and teacher focused on helping people get clarity around what they want, and more importantly, what is stopping them from having it now. He has over ten years' experience teaching in classrooms all over the country and has now made the transition to coaching and development which he has been actively pursuing for the past two years.

His philosophy is simple to understand: Most of us massively downplay what we are capable of. We have incredible potential within us. Shaun helps people activate their power in order to achieve anything they want.

His approach is grounded in what he learnt in his time in the classroom as the key drivers for success. This includes switching people to a growth mindset, helping them to tap into their potential and mentally preparing them for the journey required to transform into who they would like to be.

Clients have described him as "A great coach" "Inspiring" "Motivational" and "Someone who makes you go OMG yeah he's so right when he talks."

His wife and two children are a massive part of his life and he spends most of his time with them when he's not working. They love spending time together on the allotment or in the woods. His other hobbies include working out with his kettlebells, reading every book written on the mind and success psychology, and listening to the completely opposite styles of Gospel music and Hip Hop. He is also a member of the Huddersfield Community Gospel Choir.

Shaun will be presenting a talk on 'Why Success Matters and How to Create Your Own'

Shaun will be talking about success and why pursuing it is crucial for a fulfilled life. It will also give some powerful mindset shift suggestions for how people can start making positive steps forward in their personal growth so that they stop procrastinating and get into action.

As a result of listening to Shaun's talk you will:
• Become more familiar with the growth mindset
• Be encouraged to think for yourself and set your own vision for happiness and success
• Leave feeling uplifted, energised and inspired by the end of the talk
What Next?
Book your ticket now to secure your space as limited spaces available. Teas, coffees and biscuits included.
Arrive from 6:30pm for a prompt 7pm start. We will finish by 9:30pm.