Location
Valencia
Valencia
46001 Valencia
Spain
Refund policy
Refunds up to 7 days before event
Eventbrite's fee is nonrefundable.
Mind is not a necessity to live, but a faculty to feel Alive.
About this event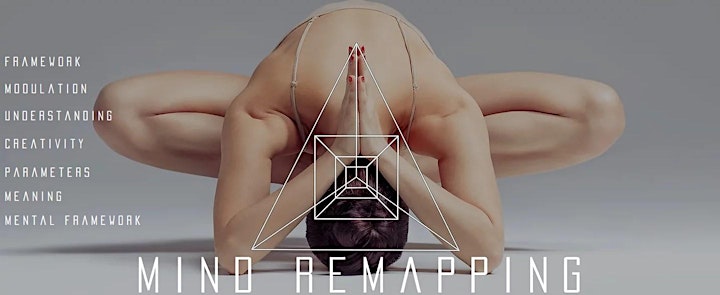 All of us have the courage to confront any challenge to success, but what we do not have, are Frameworks, giving us the means to carry courage over into physical manifestations.
Success, Courage, Confidence, Heroism, Decisiveness, and Leadership, etc, are built on Frameworks, and NOT built on Beliefs.
Frameworks ReMap Fate by engineering the Bio - Meta Mechanisms of Duality.
Bio – Meta Mechanisms align Dualities of the 3rd Dimensions of physical space, to greater Elusive 4th Dimensions of Higher Consciousness, using Carrier Signals of Awareness.
With these Carrier Signals, we can Render many parallels of Time controlling our Fate, by using MultiTemporal Interfaces.
MultiTemporal Interfaces reflect refractions of Time, like a Prism refracts wavelengths of light into spectrums of colour, representing themes to our many perceptions of life.
We misapprehend these ReFractions of Time through the cultural Lens of our Beliefs to Time, which are meanings that distort all reality, on the basis of our cups "being half empty, instead of half full".
Why? Because Beliefs obscure perceptions on the basis of uncertainty and doubt, and not what we know, otherwise, there would be no need for beliefs.
Beliefs amplify all manifestations of obscurity, hence why Faith is needed to walk into the oblivion of the Elusive 4th Dimension of our Minds, which we all feel, but cannot see.
Fear, Anxiety, Uncertainty, Worry, and Doubt, are all built on Beliefs.
Mind ReMapping is built on the 4th Dimension of Time which fragments Beliefs into rhythms of Awareness we can conceive, by Coding the Bio - Meta Mechanism of the Mind into Mirrors of Duality.
The outlook to each of our lives does not require Beliefs systems, they require Frameworks of Mind ReMapping, where faith is not needed
For full versions of Mind ReMapping register for the MPI Tutorials & Visit: Mind ReMapping or MeetUp for more details.
Regards.
Mind ReMapping
sphere@mindremapping.co.uk
N.B. This event is ONLINE unless your ticket selection specifies a location.