About this event
Could you imagine a world where we would have access to technology that could design your mind?
If you had that type of technology, what kind of life would you create for yourself?
Having the means at your fingertips to reconstruct:
• Fear into Confidence.
• Doubts into Certainty.
• Anxiety into Reassurance.
• Nervousness into Poise.
• Sadness into Happiness.
• Wistfulness into Belonging.
Would this type of technology be worth investing in?
Only you, by reviewing the paths that your life has taken, can honestly answer that question, by asking yourself:
"If I had no Physical, Emotional, or Mental limits, where would I be right now?"
The mind, is the first principle, and it precedes every, and all aspects of life, and this is absolutely WITHOUT exception.
If the mind has no concept, no idea, or no structure it intentionally models itself on, then that mind, I am afraid DOES NOT belong to its user. It belongs to whatever principles that person has mapped their minds on, which they unintentionally deem more valuable than their own intellect.
There is GOOD NEWS!!!
The mind as a faculty of intelligence, is always redesigning our beliefs, opinions, and thoughts, however, for many of us, those designs desperately need to ReMap themselves around structures that Mirror mental clarity, instead of the shadows that hide within our obscurities.
By ReMapping the Mind, its every obscurity disguised as our ignorance, is flushed out into the open. Those obscurities are still intimidating, but as the obstacles that limit us, we can see their every weakness. And this, is absolutely worth finding the courage to confront.
My book:
"Mind ReMapping – ReDefining Emotions & the Imaginations Mirrors of Perception"
is a practical instruction manual, that highlights the dynamics of the Mind, which once read, is the first stage to Redesigning the Mind. It is a compiled literary works of 4 years of research.
During that period, I have observed the fundamental dynamics that constitute our Minds, and our thinking, and the results a frighteningly consistent. And these consistencies can be modelled on a digital platform, where we can monitor our minds as a physical counterpart.
Think of it as a supplementary technology, evolving our minds into a visual profile that will be as accessible as logging on to any social media account. I have developed the means now to create tangible structures of an elusive entity, that has escaped our understanding for so long, accounting for our uncertainties that influence our fears.
The practical application of this project is where the user can start to construct a 3D interactive model of the Mind. It will be a fully animated and interactive real-time illustration, allowing the user to progressively journey through the complexity of the mind, visualising their emotions, beliefs, thinking, and their creativity as a digital representation.
Could you imagine the impact of running a diagnostics software program on your phone that tracks your mind, and the endless benefits that would influence your behaviours? That kind of impact would mean that you would become a Pro-Active Mind, and not a Re-Active one.
Everyday of your life would have purpose, however, this wouldn't mean you would be impervious to, anger, fear, jealousy, or doubt, it would be much better than that, it would tell you when those emotions were coming. That kind of information is a complete game changer.
Mind design will be the next stage of social media, where instead of the basic functionality of profile pictures, videos, and messages, you will have the ability to design, create, and reconstruct the dynamics of your mind, that only you would understand, ReMapping a different purpose associated with different aspects of life.
The benefits of this software, would improve awareness of one's mental structure, improving mental health, and assign complete accountability to ones instilled Principles, and Morales, where the neglect to these standards would fragment the 3D model.
I am actively looking for financial contributions to support the development of this software, which will take 2 years. However, I am only the visionary of this project, and will need to employ professional assistance in the capacity of 3D animators, Illustrators, and a project manager. The good news is that the main bulk of the work is already completed, but as expected, details will be subject to progressive changes.
For each financial contribution, you will be the first to receive a revised free copy of my book which will be distributed to each supporter (release date 17th December 2021).
Each supporter will also have exclusive access to our private online community page, which will contain contents that can only be replicated online, which your copy of my book will be a counterpart to.
You will have access to detailed illustrations, and models of the mind, to keep you abreast of project developments.
We will also need willing test subjects, to read and debate the details of our theory, and to build and ReMap models of their consciousness.
This software is a natural and inevitable progression of our evolution, and I would much prefer it to be funded by the people, for the people.
If you are interested in becoming a part of this project, please make your contributions on our CROWDFUNDING platform.
Kindest Regards
Mind ReMapping
NB: Each event includes an online introduction.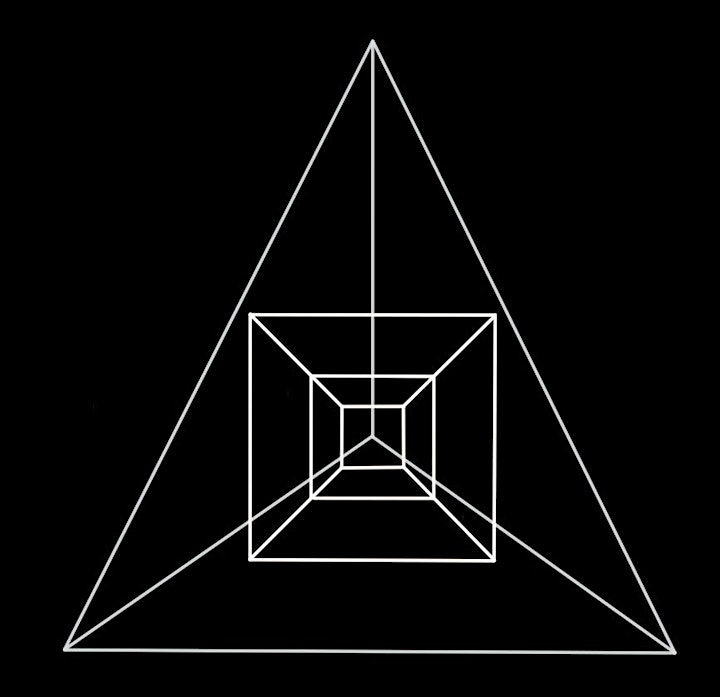 Organiser of The Elusive Mind ( The 4th Dimension)