Event Information
Refund policy
Refunds up to 7 days before event
Eventbrite's fee is nonrefundable.
Mind is not a necessity to live, but a faculty to feel Alive.
About this event
If you had all the TIME in the world, what would you do with it?
It sounds fairly easy, to find good use of our free time, but eventually many of us would gradually begin to struggle with what, where, how and on who we could spend our time, only then to be confronted by the magnitude of an endless Present.
This can be a daunting prospect, and it is often why we give our Minds away to others who make better use of our Time.
TV, Media, Gossip, Work, Drama, Relaxing, Excuses etc. These are good distractions to our responsibilities to the value of Time.
We don't realise that we spend most of our lives chasing the freedoms of Time, but we never really consider what we would do, once we have it, and what that time is
TIME itself, are valuable opportunities to build Higher Consciousness as 4 Dimensions of Meaning.
However, our pursuits of Wealth, Riches, and Material possessions, are actually bridges to the Freedom of Time.
We misconceive success as the claim to wealth, but success is the FREEDOM to do all the things you need and want to do.
If your Past, Present, and Future offer more challenges, than opportunities, then it will be hard to find success, because our minds are more concerned and dominated to the bridges of time, than Time itself.
And as such, when we do get that Time, we have no idea what to do with it, but we know how significant it is.
Mind ReMapping is not Spiritual, nor is it Religious, it is a Practical ReMapping of your 4th Dimension. Before you can Masterpiece any aspect of the Mind, you need to Modulate its practical fundamentals.
For full versions of Mind ReMapping register for the MPI Tutorials & Visit: Mind ReMapping for more details.
Regards.
Mind ReMapping
sphere@mindremapping.co.uk
N.B. This event is ONLINE unless your ticket selection specifies a location.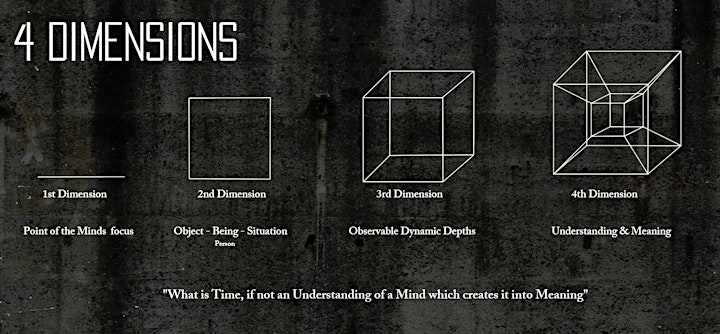 Location
Refund policy
Refunds up to 7 days before event
Eventbrite's fee is nonrefundable.