Event Information
Location
Vienna
Vienna
1010 Vienna
Austria
Refund policy
Refunds up to 7 days before event
Eventbrite's fee is nonrefundable.
Mind is not a necessity to live, but a faculty to feel Alive.
About this event
This physical world is not the only REALITY that exists, there are REALITIES beyond its 3 Dimensions.
The Portal beyond our tangible worlds, are Geometric Frameworks of Thinking, which are vortexes of Linear Logic that capture our Thoughts, and these are wormholes that transport perceptions into the realms of a 4th Dimension and its Imagination.
Thoughts are archives to libraries of individual knowledge, that take the shape of our memories, experience, and understanding, which we use to create meaningful manifestations of 3 Dimensional futures.
Thoughts are perceptions made up of Emotions that have No Mass, but carry a greater significance that resonates as thinking that moves at the speed of Light.
Some of our Thoughts are grounded within 3 Dimensions, because their low resonance elevates NO higher than a world of objectivity or superficiality.
This type of Thinking is bound to an idea of the Subconscious, which is Awareness that only creates Meaning through a desire for material possessions.
Other emotional thoughts, however, can have an Awareness that Transcends materialism, opening out into breadths of Higher Consciousness, that Fragments Illusions of a Subconscious.
This type of 4th Dimensional thinking creates and manifests materialism, which are Meanings that control cycles of Time.
The 4th Dimension of Time is Circular and not Linear, meaning that our thoughts can move to any point of archived Time within our Minds.
If time was linear, we WOULD NOT have the capacity for Memory, Experience, or Understanding, but we most certainly can jump from one point in time to the next, all of which are 4 Dimensional locations controlled by Spheres of Awareness.
Our Minds have infinite access to countless myriads of Time that Loop or Fold on each other, but we have trouble accessing these archives because the Framework of our Thinking categorises time as either the "Past, Present or Future", but for the initiated, all TIME is "Awareness".
And when Awareness is observed within our Minds, with an understanding to Circulars of Time(spherical sense), we can use our Imagination & Consciousness to create meaningful futures.
This is called "Meditation"
Time has never been an enemy, time is our Minds.
However, if you cannot conceive & perceive the 4th Dimension of your own Mind, you make the Geometry of your Thoughts Enemies of the Past & Future, and thus your Present.
Mind ReMapping is not Spiritual, nor is it Religious, it is a Practical ReMapping of your 4th Dimension. Before you can Masterpiece any aspect of the Mind, you need to Modulate its practical fundamentals.
For full versions of Mind ReMapping register for the MPI Tutorials & Visit: Mind ReMapping for more details.
Regards.
Mind ReMapping
sphere@mindremapping.co.uk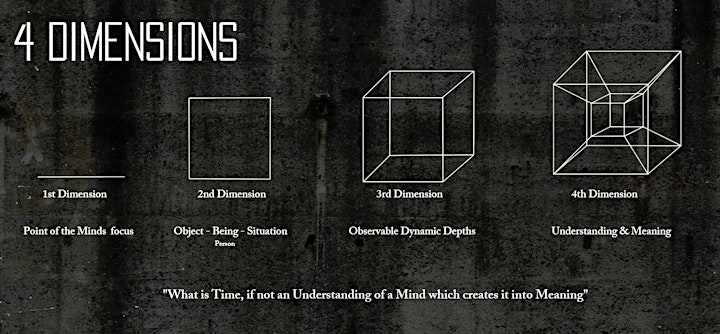 Location
Vienna
Vienna
1010 Vienna
Austria
Refund policy
Refunds up to 7 days before event
Eventbrite's fee is nonrefundable.