Event Information
Location
Milan
Milan
20122 Milan
Italy
Refund policy
Refunds up to 7 days before event
Eventbrite's fee is nonrefundable.
Mind is not a necessity to live, but a faculty to feel Alive.
About this event
The linear sequences of communication are fragmenting.
Communication either through utterances, or behaviours has come to a point where the eloquence of its expressions are distorted through the many lenses of Digital Media.
The technology of these mediums has never been, and will never present problems because they only amplify the vulnerabilities of our Minds, they do not cause them.
However, with our misuses of technology, we are invading collectives of Consciousness, narrowing appropriations of effective communications, meant for points of reference to significant meaning.
The references of our communications are becoming so muddled, that we can't track their point of context for important understanding.
Our preoccupation with the over-emphasis of words and our behaviours has detracted the value of Emotional meaning from the basis of their authenticity.
Instead of using technology to expand communication, we are threading it bare of its values.
We make verbal noises as if they are real words, but we are literally uttering the sounds, Blah Blah Blah, and these abstractions only diminish our Verbal Currency.
Without communicative currency, we have no way to express the meaning behind our words, and the actions that represent our behaviours, altering their meaning and distorting communications.
Trends to this type of language will continue to evolve and polarise our minds because we have misplaced our appreciation for valid communication, which requires Space, Silence, & Time.
We will either be dragged along these wild rapids of conjugation, or we will have to learn elevations, rebranding the expression of our emotions, taking their meaning beyond, and into bandwidths of a 4th Dimension.
Welcome to Mind ReMapping.
Mind ReMapping is not Spiritual, nor is it Religious, it is a Practical ReMapping of your 4th Dimension. Before you can Masterpiece any aspect of the Mind, you need to Modulate its practical fundamentals.
For full versions of Mind ReMapping register for the MPI Tutorials & Visit: Mind ReMapping for more details.
Regards.
Mind ReMapping
sphere@mindremapping.co.uk
N.B. This event is ONLINE unless your ticket selection specifies a location.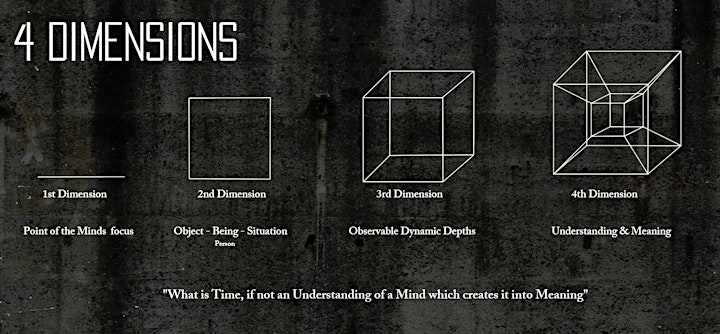 Location
Milan
Milan
20122 Milan
Italy
Refund policy
Refunds up to 7 days before event
Eventbrite's fee is nonrefundable.