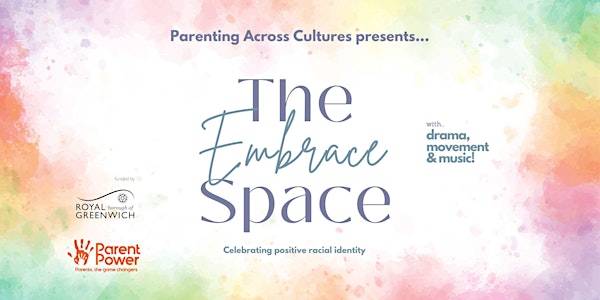 The Embrace Space: Celebrating Positive Racial Identity
Location
National Maritime Museum
Romney Road
London
SE10 9NF
United Kingdom
An opportunity for your child to celebrate their skills and talents through drama, movement, and music.
About this event
What is the Embrace Space?
The Embrace Space workshops facilitate an inspiring environment for children and young people, championing positive mental wellbeing through drama, movement, and music.
This summer, these workshops will explore your child's uniqueness with our focus on positive racial identity. Ethnic identity is an essential component of positive development in our children. Therefore, our activities aim to celebrate your child's individuality whilst encouraging unity and teamwork amongst your children.
Our Summer workshops...
This exciting opportunity will allow your children to get physical, and creative, exploring these themes within the African and Caribbean communities. It will equip the next generation to:
1) Celebrate their individuality
2) Recognise their strengths
3) Tell their stories through creative expression.
4) Develop confidence
[Ages 7-13 are welcome]
When and Where?
Our summer workshops will take place at the National Maritime Museum.
11:00am - 13:00pm |1st June; 27th July; 17th August 2022