Description

HOST, GUEST SPEAKERS AND FULL AGENDA RELEASED
A New Threat to Your Business | The Emergence of a New Social Engineer
Cyber criminals remain a very real and active threat to organisations and are continually evolving their methods to stay ahead of those looking to protect against cyber attack. One of the most effective tools in a cyber criminal's toolbox is social engineering, where attackers use psychology and predictable human behaviour to manipulate individuals, either to carry out actions or to divulge information that can be leveraged in a successful cyber attack.
Are You Protecting Your Business?
As long as there have been humans, there have been people ready to exploit predictable human responses for personal gain, but as our lives become increasingly digital and evermore connected, this has given birth to a new breed of cyber-criminal, The New Social Engineer.
Join us on 11th October and learn how The New Social Engineer's psychological activities increase the likelihood of an attack on your business being successful, understand how to identify common characteristics of attack and how to prevent your business from falling foul of The New Social Engineer.
Key themes will include:
NextGen Social Engineering in Society and Information Security

Insider Threats: Where Psychology Meets Technology - Behavioural Issues and Opportunities

Social Engineering Strategies to Protect Your Business.

Countering Social Engineering Attacks During Business Operations Abroad




Attendees will learn:
The origins of social engineering, and how this has developed over time

How the digital world can make you more susceptible to attack

The emerging trends in attacks and how this impacts your business

A deeper understanding of the psychology behind social engineering

How to identify and protect your business from insider threats

How to effectively protect your business from such an attack

How to minimise the risk of social engineering when doing business abroad
Secure Your Place Today
Places are limited, so secure your place today to learn how you can protect against external threats, insider threats, and how to prevent your business from falling foul of The New Social Engineer.
Networking, drinks and refreshments
You are warmly invited to join us for complimentary drinks and refreshments at De Baile directly after the event at 5:15pm.
Meet Your Speakers
We are delighted to announce our host speakers and guest speakers. With a wealth of experience tackling Social Engineering and Human Factors, this is a must attend event for anyone wanting to stay at the forefront of cyber security strategy and who's involved in protecting their business from cyber attack.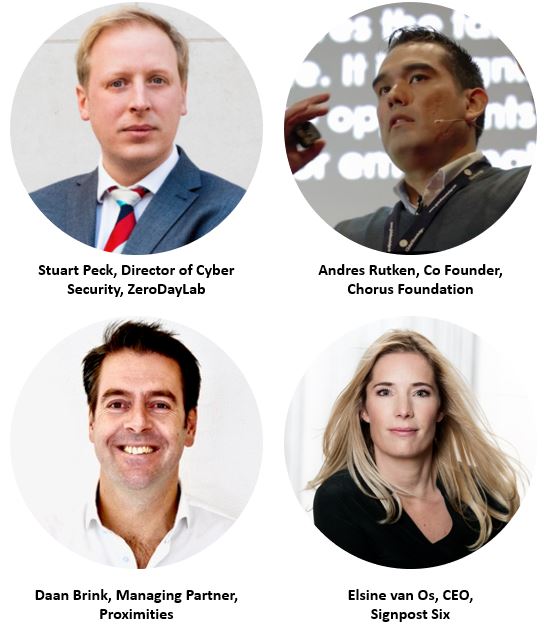 Your Host Speakers


Your Guest Speakers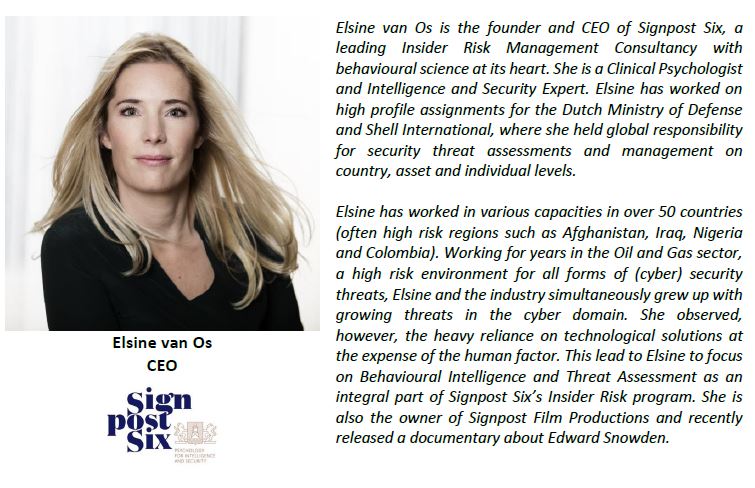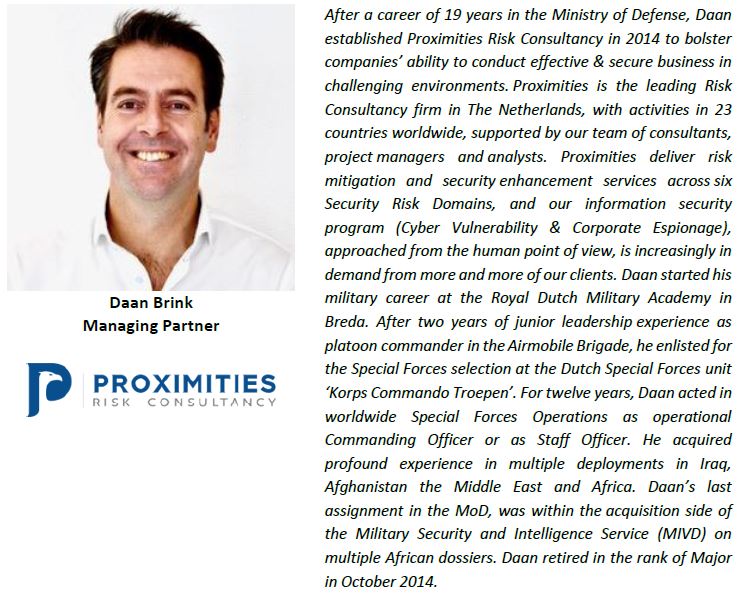 Passionate About Total Security Management
Visit us at: https://www.zerodaylab.com/
Follow us on Twitter: https://twitter.com/ZeroDayLab
LinkedIn: https://www.linkedin.com/company/zerodaylab-ltd-/
ZeroDayLab is a leading Cyber Security consultancy whose sole purpose is to work in partnership with you to identify and reduce the risk of cyber-attack and data breaches in your business. Many of our clients say that they choose us because of our unique approach to Total Security Management, which enables us to deliver a first-class service that is appropriate, proportionate and right for the level of risk in your business.
Our success in the UK and USA has meant we now work with some of the biggest and most influential organizations across almost every industry. More recently we have been expanding our operations in Europe to meet demand and are delighted to have opened a new Dutch ZeroDayLab office in Amsterdam.
ZeroDayLab specializes in delivering award winning Education and Training that reduces the risk of cyber attack, whether that be Social Engineering Programmes, Security Awareness Training, Secure Code Training for Developers or Phishing Resilience Programmes, for example. We are also trusted provider of Ethical Hacking, Managed Services and Governance, Risk, and Compliance for many of the world's leading organisations.

Knowledge is power, information is liberating!
Visit us at: https://www.chorus.community/
Follow us on Twitter: https://twitter.com/ChorusCommunit1
LinkedIn: https://www.linkedin.com/company/stichting-chorus/

Chorus foundation draws its knowledge from years of experience and unique education in the field of intelligence and security, especially human factor. We see that social engineering can be explained in two different contexts, 1) On society level and 2) Breaching information security.
Chorus Foundation, supported by the chorus community, counters both!
We focus on awareness and elaborate on new thinking strategies to become more resilient against social engineering in society. The Chorus foundation bases its motivation on the UN Convention on Civil and Political Human Rights, New York (IVBPR1966), which discusses, among other things, the right to self-determination. That one can appreciate their environment based on well-founded and independently found information, Knowledge. Without letting that be manipulated. Thorough insight into the environment is crucial for this.
Working together for counter social engineering with already established information security specialist and influencers we reach out to the ones that are dedicated to protecting information integrity, confidentiality and availability. We enhance the capacity of keeping privacy and business secrets and getting theirs during a social engineering- attack. Current level of proficiency on social engineering needs a new professional multilevel human- approach against the more advanced cyberattacks using social engineering professionally. We support information security community to spread a professional counter social engineering program.
Your Guest Speakers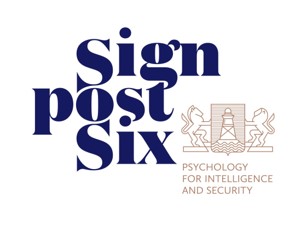 Signpost Six supports individuals, governments and corporations internationally with behavioural (cyber) security issues and opportunities. We provide cyber security programmes for behavioural change, insider risk management programmes, and behavioural threat assessments and screenings. We believe the recognition of insider risks in companies and organisations is growing now outside defences are becoming more mature. As technological defences are strengthened, little to no further measures are taken internally, with the consequence of the insider threat increasing and thus becoming imperative to tackle.
Signpost Six views insider acts holistically throughout the employee lifecycle (from recruitment to departure or promotion) and against the key themes of people, processes and technology. We focus on the people and processes aspects and work closely with technology partners to achieve all-encompassing solutions. We offer this through (case and organisational) consultancy, trainings, workshops and larger bespoke e-learning programmes.


Proximities enhances your effectiveness abroad at all levels with our advice on how to improve your business operations regarding security related matters in foreign countries. Bespoke, hands-on advice provided by consultants with an operational background, translated into a solid plan of action and conducted in close coordination with our clients, separates Proximities from its peers. Proximities enables!

Proximities provides training for frequent travelers, crisis management teams (to be established or already seasoned) and executive board members to be prepared for situations that can and will occur when doing business abroad. Our courses are preceded by an intensive company orientation and a participant survey, to ensure that the training is relevant and, more importantly, related to the environment in which those being trained operate. Proximities prepares!

In order to keep up with the dynamic Global Security & Risk Management demands we offer our customers a range of management & coordination services. 24/7 monitoring provides relevant Situational Awareness. Responsive capacity is globally nearby to react and contain any incident that occurs. Awareness regarding upcoming or current situations and knowing where your personnel is located is key. Proximities provides customized forecasting, monitoring and response services. Proximities unburdens!