Sales Have Ended
Ticket sales have ended
Please contact Roger.Justin@cbi.org.uk
Sales Have Ended
Ticket sales have ended
Please contact Roger.Justin@cbi.org.uk
Description
Want to significantly reduce your business energy costs? Looking to compete in a global emerging market? Keen to build the North of England as a powerhouse that drives energy transition?
Then this new CBI conference, The 'Energy Opportunity' is not to be missed.
Why the 'Energy Opportunity'?
Advances in energy technologies mean that energy transformation is now more possible than ever and it's opening up new opportunities for businesses to prosper in a clean economy.
A new global market, estimated to be worth £170 billion by 2030, is emerging as energy transition drives businesses to think differently about how they consume energy.
Firms in the North are well place to capitalise on this new market and all firms need to be looking to develop new energy strategies that not only increase profitability, win new customers and derive genuine competitive advantage while reducing pollution.
This new CBI Conference will help you get informed, engaged and ready to take advantage of the Energy Opportunity.
Confirmed speakers include:
CBI, Matthew Fell,

Chief UK Policy Director

North of Tyne Mayor, Jamie Driscoll
North East LEP, Andrew Hodgson, Chair
ABB Limited, Ian Funnell, Managing Director
Drax, Karl Smyth, Group Head of Policy and Government Relations
Northern Gas Networks, David Gill, Head of Customer Energy Solutions
Northern Powergrid, Jim Cardwell, Head of Regulation & Strategy
Northumbrian Water, Anthony Brown, Head of Energy
Driving the Electric Revolution, Matthew Boyle, Industrial Strategy Challenge Director
FSB, Simon Hanson, North East Development Manager
The Journal, Graeme Whitfield, Business Editor
BT– Rob Williams, General Manager Procurement- Utilities, Power & Cooling and Property & Facilities Management
Orsted, Emma Toulson, Lead Stakeholder Adviser

Materials Processing Institute

, Chris McDonald, Chief Executive Officer
Connected Energy, Matthew Lumsden, CEO

Zero

Carbon Futures,

Colin Herron CBE,

Managing Director
A must attend event for:
Business leaders, from firms large and small, responding to key government policy changes such as;
net-zero UK emissions by 2050
the end of new sales of petrol and diesel cars by 2040
the introduction of a Future Homes Standard by 2025
Business leaders looking to tap into the Energy opportunity:
The green economy is comfortably outperforming the wider underlying economy, the sector grew by 6.8% to £44.5bn in 2017
Business Leaders and Policy Makers with an interest in developing the Industrial strategy for the North
With nearly half of the UK's renewable energy being produced in the north, the region is ideally placed to deliver a 'green jobs' revolution of 46,000 new jobs by 2030
The conference focusses on key topics that enable your business to exploit the 'Energy Opportunity' and plan your strategy with confidence, including:
How to capitalise on the ambition and future growth in low-carbon energy and what it could mean for your business
How to develop your supply chain to be at the leading edge of decarbonisation
Identifying opportunities for new export markets
Investing in the right skills to enable the energy transition
Hearing from businesses innovating new products to service this rapidly growing market, which can stimulate your business to meet the demands for producing clean energy solutions
No matter your sector, this event will support your firm with practical advice:

Retail or logistics: learn from businesses that have already invested in electric and hydrogen fuelled fleet
Energy intensive firms: learn from those who have invested in energy storage systems to assist in reducing energy costs to their business
Professional services: meet businesses looking for advice on how to develop and deploy new low-carbon products and services
Manufacturing: meet new businesses in the supply chain creating innovative powertrain electronics and systems to reduce emissions
SME: learn from your peers about how they have built consumer trust through creating purpose-led low-carbon campaigns
Register now
CBI Members benefit from Member tickets, saving members £450 on the standard delegate rates.
If the event is heavily subscribed, member ticket restrictions may need to be applied.
This conference is open to CBI members, non-members, media, political stakeholders and industry specialists and advisers.
_______________________________________________
CONFERENCE PROGRAMME IN DETAIL
9:15am – 5:00pm Keynotes, discussion, case studies, networking including:
Prosperity Shared, Big Bold Ideas to Relaunch the UK
Brexit has drained the oxygen from the UK's domestic agenda for too long. The challenges the country faces cannot be left to one side any longer, it's time for a renewed focus on UK growth.
Keynote and Q&A – Opportunities from the Energy Transition
Connecting a Powerhouse: future infrastructure priorities for the North
Businesses in the North have long been aware of the need for improved connectivity and have been clear on the infrastructure priorities within our area. With the region at a critical juncture, the discussion will focus on key questions about the local leadership required to secure improvements in the networks that connect us to each other, the rest of the country and the world.
Panel Discussion- Building the energy supply chain- a cross sector challenge
Changes in the energy system has seen the development of new products and most notably the integration of sectors such as energy and transport for the first time. As business models adapt to these changes and partnerships form across all sectors of the economy, how can the UK make use of its expertise and develop its supply chains to service this rapidly growing market.
Strength through Partnership: leadership at a local level
The North has the potential to be recognised worldwide as an ambitious, thriving and competitive place to do business. The only way to capitalise on this aspiration is to provide the north with the means to match its ambition.
BREAKOUT SESSIONS - attendees have the option to attend 2 sessions
Skills of the future
The energy transition is changing the world of work by creating the need for new professional figures. How can your business provide lifelong learning opportunities that will meet the needs of industry?
SMEs: New engines of clean growth
In the UK, SMEs account for more than 90% of the low-carbon sector, driving innovation, growth and job creation. How can policies be created to support the role of small businesses in the transition to a low carbon economy?
Future of Mobility
It is increasingly important the Industrial Strategy delivers its aim for the UK to remain a top destination for investment, innovation and shared prosperity. The Northern Powerhouse has a vast number of opportunities to be a leader in the development and implementation of Future of Mobility. How can we build upon the region's strengths by creating new industries and transforming existing ones linked to this exciting development?
Government Keynote Address Q&A
EXPERT INSIGHTS: Competing to win, the race to Net-Zero
In May the government responded making the UK the first major economy to legislate for a Net Zero target by 2050. The case for action is overwhelming and with a history of progressive climate change policy how can the UK capitalise on this moment to lead on the global stage?
If you have any questions or are interested in any conference sponsorship opportunities:
Please contact the Event Manager Roger Justin.

Not a CBI Member:
Why not consider joining? See the benefits of becoming a CBI member  here.
Terms and Conditions:
The Terms and Conditions for CBI events are available  here.
Committed to protecting your privacy:
We respect your privacy. For more information on how we are committed to protecting your privacy and data, please click here.
Our Corporate Partners: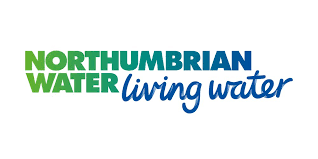 Social Media Partner: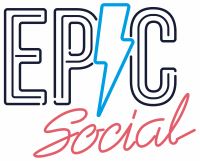 Venue Host Partner: