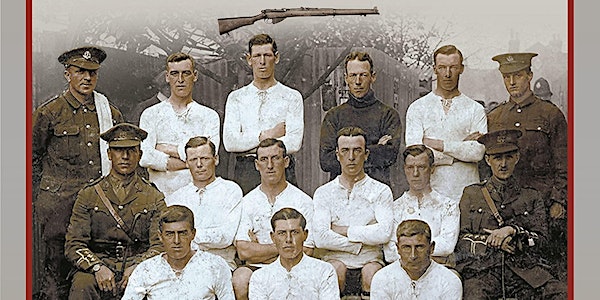 The English and Irish domestic football leagues during the Great War
The English and Irish domestic football leagues during the Great War by Dr Alexander Jackson,curator at the English National Football Museum
About this event
The Antrim and Down branch of the Western Front Association and the Public Record Office of Northern Ireland would like to invite you to a presentation by Dr Alexander Jackson, curator at the English National Football Museum, who will talk about his book on the impact of the Great War on Association Football in England.
Alexander will aim to provide an overview of football's Home Front story, looking to move beyond the better known and controversial 1914/15 season, to the oft forgotten seasons between 1915 and 1918, when the FA banned the payment of players. This imposition of amateur values in a professional world marks the war out as a key period in the game's history. The talk will explore the impact of this decision, as well as the wider impact of the war, upon the everyday experiences of players, fans, and administrators.
Dr Alexander Jackson has been a curator at the NFM since 2011. He was lead curator for the exhibition, 'The Greater Game: Football and the First World War' in 2014. This led him to researching and writing Football's Great War: Association Football on the English Home Front, 1914-1918, published by Pen and Sword in 2022.
The talk is taking place on Zoom and is free. Registration closes one hour before the event and an invite link will be sent to everyone registered one hour before the beginning of the event.