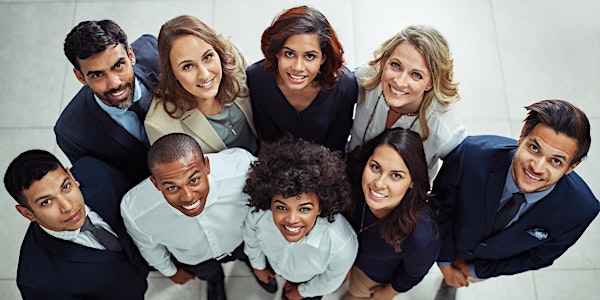 The Enjoyable Life Series London Conference - What's Your Story?
Location
The Passage
Carlisle Place
Victoria
London
SW1P 1NL
United Kingdom
Description
What's Your Story? 2019.
If you want to be inspired by the stories of others, make powerful connections, learn from and with others like you whilst contributing to the wellbeing of those in your community that you may not see every day but whose lives you impact, join us!!
When you are in the company of people who can make a positive difference in your life and you in theirs, you can lift your head up and know that life – all aspects of life – can be okay. At 'What's Your Story?' you'll be inspired by the life stories of people from all walks of life and you will leave encouraged and motivated.
Are you wondering how to be all of who you are without judgement?

Is it time to boost your confidence and stand up tall?

Are you stuck?

Is it challenging for you to let go?

Are you wondering what your life's purpose could be?
Throughout the day, you will be provided with thought provoking insights, practices and tools that when applied will strengthen your personal effectiveness whilst impacting your whole person emotionally and mentally.
Our Storytellers will be from Business, Education and Community and will tell their stories from a place of who they are and not what they do or have.
Here they are:
Sam Allen - Chief Executive Sussex Partnership NHS Trust
Andrew Pearce - Managing Director Operations Accenture UK and Ireland
Dan Keeley - Founder and Director AREWEOK UK
Naomi Gillies - Director Retail Change - Waitrose
Paul McNamara - Chief Executive EValue
Ahrabella Lewis - Artist and Founder - Art to Inspire
Marcia Buxton - Founder Kamaka Ltd
Cary Cooper CBE - Professor at Manchester Business School & President CIPD
Yvonne Yeboah - Assistant Transition Manager - Legal and General Investment Management (LGIM)
Steve Fox CBE - Chief Executive BAM Nuttall
Ingrid Tennessee - Chief Executive Officer Quo Vadis Trust
Geoff McDonald - Co Founder - Minds@Work
Visit: https://www.yetundehofmann.com/2019-conference for more information and backgrounds on our Storytellers and to also view highlights and photos from our previous annual conferences.
You can also visit our YouTube channel - The Enjoyable Life Series for more videos.
Do remember to subscribe when you visit our YouTube channel.
We are delighted to say that monies raised from What's Your Story? will be going to support our two awesome charities: Dress for Success and The Passage
Dress for Success is a global organisation whose mission is to empower women to reach economic independence by providing a free outfit of clothes and tips and techniques to be successful at Interview. They work with over 100 support organisations who refer women from various disadvantages in life such as long term unemployed, victims of sexual and domestic abuse, ex offenders, substance misuse, homelessness etc.
The Passage is a homeless charity which aims to provide resources which encourage, inspire and challenge homeless people to transform their lives. The Passage offers a wide range of services, all year round, to meet the varying and complex needs of homeless and vulnerable people. Their aim is to help them address the issues that have contributed to them being – or are keeping them – homeless, and to enable them to move on to live safe, happy and fulfilling lives.
Doors will open 8.30am for coffees!
#YourStory19 #ELSConf19