This informative 2-day course will help your staff think in a new and dynamic way, a way that helps them think more like an entrepreneur.
About this event
Aims
The aim of the programme is to give your staff the opportunity to think differently and encourage a change in the culture of your organisation. If we can help to introduce an entrepreneurial spirit and mindset throughout the organisation, we will have helped change the culture and create a layer of intrepreneurs that will drive the organisation forward.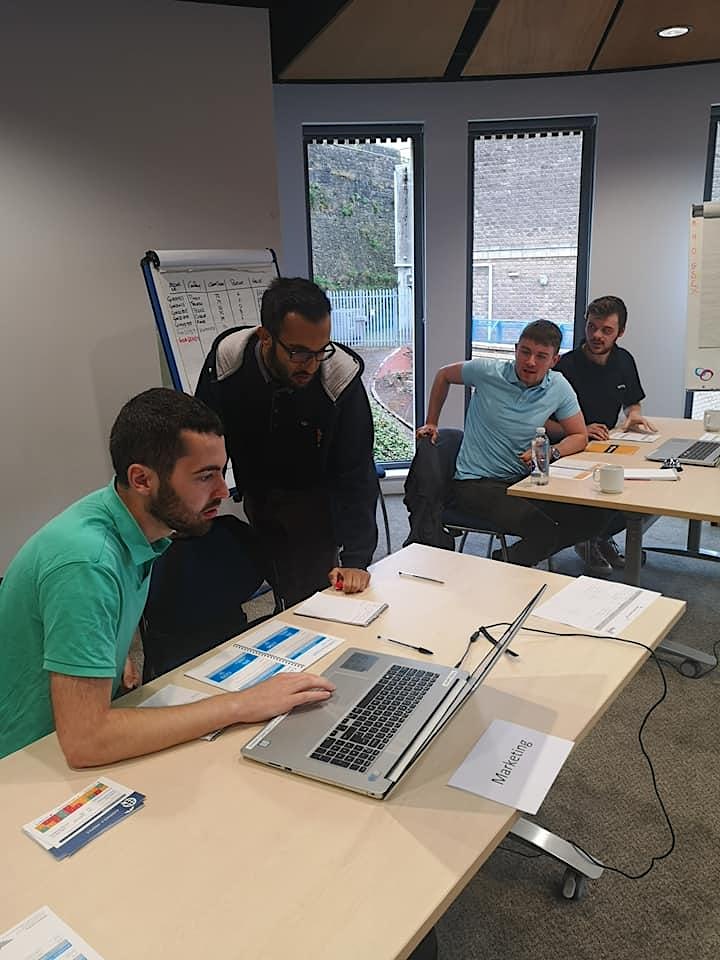 What's Required
The initial stages of the programme will help each delegate to form a personal change strategy. They will be guided and advised throughout the programme to enable them to make informed decisions about their appropriate choices going forward.
Staff need to have the ability to 'think' for themselves and use their 'core skills' in their day to day working environment. They need to think and operate within the business as an entrepreneur.
The aim is to create change ambassadors who will return to the workplace with renewed positivity and a willingness to accept and introduce change.
The overriding aim is for everyone who attends the ACCELERATOR programmes is they come away thinking differently and, in a way, which has a positive outcome for them and the organisation.
Outcomes
Once your staff return to work, they will have a new appreciation of what it's like to run a business successfully and how they fit into that business.
The delegates will begin to think in a totally new way, more like an entrepreneur, this will impact on their daily lives as they will have a basic knowledge of how a business is operated from top to bottom. This knowledge can be expanded upon as and when required with our Validate and Rapid Growth courses.
We recommend that those who show real promise and demonstrate that they have what it takes to think and operate with an entrepreneurial mindset attend The Entrepreneurs Mindset 5-day programme for a 'deep dive' into how running and operating in a successful business is critical to the ongoing success of their personal development and that of the organisation.
The make-up of the 5-day programme is determined by the outcomes of the 2-day programme as no two cohorts are alike hence why we tailor everything for that cohort going forward.
Course Times & Dates:
July 2021
Date: 22nd and 23rd
Start: 08.30 - Finish 16.30
September 2021
Date: 6th and 7th
Start: 08.30 - Finish 16.30
October 2021
Date: 5th and 6th
Start: 08.30 - Finish16.30