Description
Want to do something different in your career?
Is it time to make a change – or should you continue on your current path?
If you do change, what will you do instead? How can you transition intelligently? How can you utilise your current skills or build new ones? What about money? And what if it all goes wrong?
In a weekend you'll get clearer on your next steps, gain the tools to make a change, and have the confidence to move forward.
---
The Escape Bootcamp is a 2-day programme to get clear on your career next steps and build your Escape plan - designed and led by Escape The City.
What you'll learn
The future of work and your potential within it
Which ingredients of fulfilling work are missing for you
How much of a career change you really need
Common career change pitfalls and how to avoid them
The psychology of 'stuck' and how to get unstuck
Ways to utilise your skills to create new opportunities
How to build your Escape fund & transition intelligently
How to act like an entrepreneur in your career
Build an Escape plan with clarity and confidence
What do you get?
2 days of intensive & practical workshops
The Escape Guide to finding direction
Tactics, tools and strategies to reinvent yourself
An Escape plan with next steps
Case studies of people who have successfully Escaped
A group of likeminded Escape allies to support you
A post-course private online community
Delicious lunches, snacks, tea and coffee
Your Instructor: Skye Robertson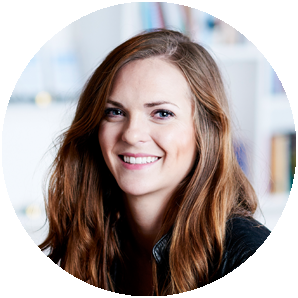 Skye has run the national enterprise campaign StartUp Britain, worked in entrepreneurial policy, is on the advisory board of think tank The Entrepreneurs Network, and is currently designing and delivering career change and startup programmes at Escape The City, to help people find work they love or build their own business.
What past students have said:
"A really fantastic couple of days which I gained masses out of: an arsenal of tools, a pile of confidence, and a great bunch of people." –Marina, 21 years running estate agencies
"Great couple of days, massively energising...amazing what a group of people who didn't know each other can come up with!" –James, big brand marketer
"A great way to carve out some thinking time with a good framework and support group to make a change in your career." –Kelly, 13 years in investment banking
"I wish I had attended years ago...Finally I feel more inspired to action; to try out new directions in safe ways." –Nick, freelance financial consultant
"It allowed me to test and challenge my thinking using constructive tools to reach a positive decision on which I have since acted." –Sarah, 54, lawyer for 25+ years (granted a sabbatical one the week after bootcamp!)
"I realised that I am greatly missing being creative and would like to revoke this within myself. I also learned that I have more to offer that I realised." –Kavita, 30, fashion designer
"A fantastic springboard event that has really helped clarify and declutter the range of routes I want to take going forward." –Alex, 24+ years in investment banking
Join the thousands who have Escaped into a more fulfilling career with Escape The City.
Limited to 15 places, first come first serve.
View the full course syllabus here.
Can't make this intake? Join our waitlist for new dates here.
Our program venue partners:
Impact Hub, 394 Broadway, NY 10013

_