The Essence of E.N.G.A.G.E.M.E.N.T – The Science & Self, working with Developmental Trauma workshop with Nicole Addis
About this Event
Nicole has a special interest in trauma and believes that relational trauma lies at the heart of most psychological distress. During the past several years, Nicole has developed E.N.G.A.G.E-M.E.N.T (EM). EM is based on a 'two person' psychotherapy and incorporates teachings from the fields of traumatology, relational psychotherapy, modern day attachment and interpersonal neurobiology. The model has proven to be effective in both short and long term counselling and psychotherapy, where it is being currently rolled out in the NHS, law and industry. This model was recently showcased at the Cumbrian Transactional Analysis Conference in Penrith 2020.
Nicole states (TACC, 2020):
"E.N.G.A.G.E-M.E.N.T, is a two- part, integrative framework suitable to short or long-term psychological intervention, that incorporates the fields of trauma, relational psychotherapy, Transactional Analysis and interpersonal neurobiology, promoting, self-awareness, self-resilience and self-satisfaction.
Held deep within in a relational field and supported by the therapist's sense of self and their commitment to and understanding of the intensity and need for an embodied, interrelatedness, that is safe, ENGAGEMENT provides the foundations for a reparative experience in which the therapist is able to sustain their resilience to and for the client in times of deepest distress, confusion and trauma whilst remaining vulnerable enough to love and brave enough to fear, all that the relationship will bring and survive."
This workshop will be hosted on the Zoom meeting platform where we will use our camera and microphones to interact with each other as a group.
To support practitioners in this time of extraordinary circumstances we are offering access to this group for a self-select fee.
The self-select fee is a radical inclusion policy to open learning for all colleagues. The guide price for this event is £20.00, however, we appreciate that income varies greatly in different locations and circumstances. Please contribute what you can to help us maintain inclusive professional training.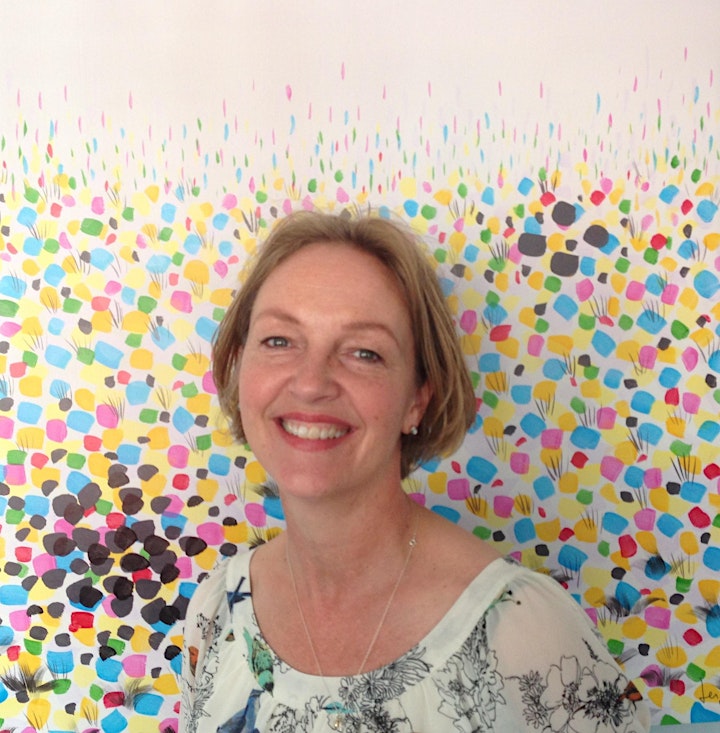 Nicole Addis: UKCP Reg. Psychotherapist: MSc Int Psych
Nicole Addis is an experienced supervisor, trainer and UKCP registered integrative psychotherapist, who has worked in both private and NHS settings since 2004. She set up Peel Psychological Consultancy, a private counselling and psychotherapy service in 2012 and now runs this business in addition to continuing her private clinical practice, conducting research, and providing supervision and training. Her hope for Peel is to create a centre of excellence where continued professional development can support and offer an environment of inclusivity for practitioners who so often find themselves working in isolation.
Nicole's focus continues to be the promotion of talking therapies. In today's climate she feels that these therapies need to be based on individual client need, at the heart of which, is support for practitioner well -being, set in a framework for evidence- based practice, that has at its heart a loving presence.
She lives in the country with her family and animals where she balances busy times, enjoying food with friends, walks and riding with quieter times alone, reading, writing and pottering.
Website | www.peeluk.com

The Certificate in Psychotherapeutic Tools in Mental Health is the latest new offering by The Ellesmere Centre. 12 workshops are available to attend either individually or by signing up to the whole series.
The workshops are aimed at counselling/psychotherapy students and practitioners in the mental health field that are keen to widen their current knowledge base & tool kit in the clinical setting. Workshops are presented by mental health professionals from psychiatry, clinical and therapeutic fields.
The Ellesmere Centre is keen to support students looking to provide evidence of mental health familiarisation whilst many clinical placements are currently unavailable. This course has been designed specifically to attend to this.
Workshops include:
Mental Health Diagnosis & an understanding of mental health systems & practice
Mental Health & Psychotherapeutic Assessment
Suicide & Suicide Prevention
Structures & Systems in Mental Health
Complex Mental Health Presentations
Difference & Diversity in Mental Health
The Relevance of Supervision & Supervised Practice in a Therapeutic Setting
The Compassionate Practitioner & Self Care
Understanding & Manging Risk in the Therapeutic Relationship
The first workshop - The Essence of E.N.G.A.G.E.M.E.N.T is offered on a donation basis by Online Events.
The workshops can be attended on a module-by-module basis or by signing up to the full programme. Additionally, for practitioners in training that are required to fulfil a Mental Health Familiarisation aspect of their qualification, these workshops will provide additional learning & development towards the completion of this.
Cost Full Programme: £400 or £40 per workshop
"For those that sign up to the whole package they will receive the Ellesmere Certificate in Psychotherapeutic Tools in Mental Health and this will be a significant contribution to anyone needing Mental Health Familiarization as part of a qualification they may be working towards i.e. Diploma in Psychotherapy."
Each workshop will take place 2nd Thursday of each month 6.30pm – 8.30pm commencing 11th February 2021until 10th February 2022
You can find out more about the workshops or book for the Full Programme at Workshops and CPD - The Ellesmere Centre for Psychotherapy Training