Description
FREE Self Care Aromatherapy eBOOK -It's time to invest in YOUR Health
We are so excited to share with you the gifts of nature's self-care and have created a unique and special day for you to experience, invest today £75 (+ Eventbrite fee), with an added special offer, bring your partner or friend for HALF PRICE using the PROMO CODE, which you will receive in the booking confirmation email.

Come and join Abi Osho, Author of "Nature's Medicine for the Soul" Essential oils educator, Natural Health & Lifestyle Coach, and Leadership Mentor, alongside Sistahintheraw, Hippocrates Health Educator and Raw Food specialist and nutrition guru..for a day full of nature's creation teachings. This is a hands-on experience, so you will enjoy full participation throughout the day. At the workshop, you will receive your FREE goodie bag which includes the Aromatherapy eBOOK, and much more.
You will learn:
• An introduction to Raw food basics, and the associated health benefits
• How to create 7 culinary raw food recipes for lunch
• The use of dōTERRA essential oils, in your raw food creations
• Easy way's to practice your raw food recipe's at home
Your emotional health and self-care rituals are so important for your everyday health, and wellbeing. As your life becomes increasingly busy, this is an area that you can easily overlook, and very quickly start to feel, exhausted, undervalued and overwhelmed. We are excited to share with you, everyday solutions on how to manage your emotions more effectively and stay grounded.
You will learn:
• The power of essential oils and your emotions
• The importance of self-care
• How to create your own dōTERRA self-care essential oil blend
• Daily affirmations to enhance your self-care practice
You will take away your own essential oils blend creation. Cultivating a routine of self-care principals will help you to make profound shifts to your physical and emotional wellbeing. If you want to make easy step by step, health improvements, whilst in the company of other like-minded women, come and join us in Folkestone, we look forward to seeing you there.
What to bring
A notebook & pen

Good energy and an open mind

It's imperative that you inform us of any allergies within 3 day's of booking your ticket, email connect@sistahintheraw.com
FAQ's
What is the minimum age requirement? Age 16
Where is the nearest train station? Folkestone Central BR, it is approximately 10 minutes walk
Is there car parking facilities nearby? On-street parking in the local area
Will I have the opportunity to purchase any of essential oils discussed? Yes, there will be time for this towards the end of the workshop.
Will refreshments be provided? Yes, lunch and light snacks are provided on the day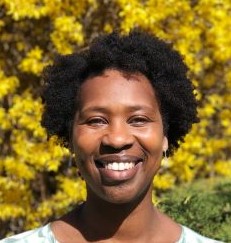 Abi Osho, Founder of Soul Medicine, is an award-winning author, of "Nature's Medicine for the Soul" a Natural Health and Lifestyle Coach, she fell in love with pure plant-based essential oils over 27 years ago and shares her knowledge of natural health solutions across the country, Abi is also a Public Speaker, NLP Practitioner and Leadership Mentor for women who wish to set up their own natural health inspired business. She regularly facilitates a range of natural health workshops in London www.soul-medicine.co.uk

Sistahintheraw is a certified Hippocrates Institute Health Educator and a raw food nutrition, wellbeing and lifestyle coach and consultant. She set up the 'Raw Soul Food' company to provide holistic mind, body and spirit support for individuals to achieve health and wellbeing transformation. She runs raw plant-based food preparation classes and provides public talks and demonstrations. She published the Raw Soul Food Map, a tool to explore your relationship with food and get you started with healthy eating www.sistahintheraw.com
#rawfood #Folkestone #raw vegan #essential oils #doTERRA #Sistahintheraw #vegan #raw soul food map #soulmedicine #emotionalbalance #womeninbusiness #plantbasedmedicine
*We only discuss dōTERRA essential oils, as they are the purest, most potent oils on the market today.
Media tag #EssentialNaturalSelfCare