This year our Christmas market goes online, bringing you unique gifts from local designer makers & artists in our online handmade market.
About this Event
IDEAS Birmingham is taking it's annual Made Local market online this year. We're bringing you The Etsy Market - Online Market. A handmade haven filled with unique and inspiring gifts from designer makers and artists from Birmingham & the sunnround areas.
This will be our 6th Christmas market and we're so pelased to be showcasing creatives from our region.
Let us help you send Happy Post to your loved ones this Christmas. :)
Enter the market here: https://theetsymarket.etsy.com/IDEAS-Birmingham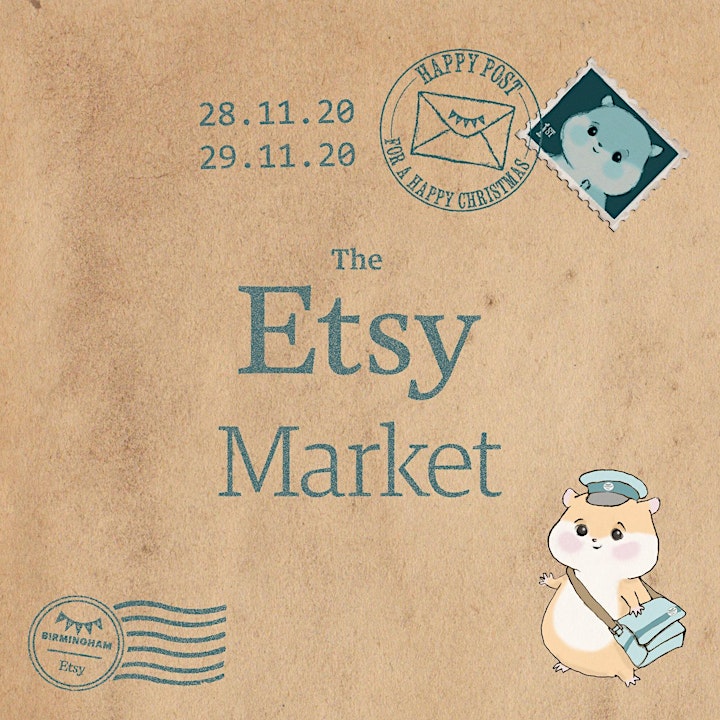 The Etsy Market will run for 48 hours on the weekend of 28th & 29th November.
Start time: Saturday 28th November - 9am
Finish time: Monday 30th November - 9am
You can buy from the online event anytime throughout the 48 hour period. If you want to buy after the weekend you can still go directly to the sellers shop.
The event will have a chat facility where you can speak to makers and members of the team during the following hours:
Saturday 28th November - 9am-6pm
Sunday 29th November - 9am-6pm
We will be upading the page in the coming weeks so you can see what the event has in store for you.