Description
The European Information Security Summit
Building an agile cyber security culture
The European Information Security Summit 2018 (TEISS) is the biggest cyber security summit from the portfolio of Business Reporter.
Join TEISS and discover the latest market developments, best practices and forward-looking advice from your peers from your industry and others including Finance, Retail, Technology, Public sector, Media, Healthcare, Utilities and many others.
This event covers various stages of the cyber security lifecycle at different seniority levels, enabling every information security and information technology professional to find the right combination of sessions for their needs. Create a bespoke security programme to suit you!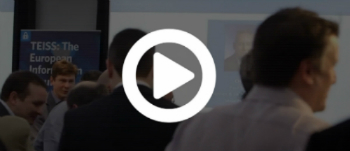 We will be opening the doors for the sixth time to welcome CIOs, CISOs, CROs, CSOs and CTOs as well as Heads, Directors and Managers of Information Security, Information Technology, Risk, Fraud, Operations, Security, Control, Innovation, Architecture, Infrastructure, Governance, Compliance, Management, Technological and Technical.
Our top notch speakers will discuss:
The forecast evolution of cyber crime, and what we must do differently to combat it

Best practices for instilling a pervasive corporate culture of cyber security

Securing data and identity across the cloud and outside the perimeter

The challenges and opportunities of identity management in the Internet of Things

Creating agile systems that can adapt to new forms of attack

Improving cyber security in the extended enterprise
Be one of the early adopters and claim your pre-launch discount to join companies including Allianz UK, Arriva, ASOS, Bank of England, BMI Healthcare, BP, British Airways, Metropolitan Police, NHS Brent, Santander, Sony, Ticketmaster, Vodafone, Volkswagen, WH Smith and many more.
Register now or for more information call Lace on 020 8349 6458 or email Lace.b@business-reporter.co.uk.
We look forward to seeing you in February!
Non-attendance disclaimer:
Complimentary pass delegate bookings are NON-CANCELLABLE but are fully transferable. A Complimentary pass delegate who is unable to attend an event must send a replacement of equivalent authority in his or her organisation. To be considered to have attended an event, a Complimentary pass
delegate must check in at the event reception desk and collect their badge.
THE FEE FOR A COMPLIMENTARY PASS DELEGATE BOOKING IS £850 (THE "BOOKING FEE"), PAYABLE ON DEMAND IMMEDIATELY FOLLOWING THE EVENT. THE BOOKING FEE SHALL NOT BE PAYABLE, HOWEVER, IF THE COMPLIMENTARY PASS DELEGATE ATTENDS THE EVENT OR SENDS A REPLACEMENT OF EQUIVALENT AUTHORITY IN HIS OR HER ORGANISATION.
The Booking Fee is a primary obligation and represents the per delegate cost to us of holding the event and the value of holding the event to us relies on full event attendance by delegates. Accordingly, the Complimentary pass delegate understands and agrees that the Booking Fee is reasonable and proportionate and justified in protecting our legitimate interest of ensuring full event attendance by all delegates.
The contact details of all delegates who attend the event without paying any Booking Fee or who pay a reduced Booking Fee may be shared with the event sponsors.
I understand and agree to the terms of the Booking Fee above and consider it to be fair and reasonable and in the legitimate interests of Lyonsdown Ltd. I further confirm and warrant that I am booking my place at this event on my own behalf and not for or on behalf of any other person.