The Eurozone Crisis and the Democratic Deficit

Friday, June 14, 2013 at 3:15 PM (BST)
Event Details
---
Critiques of the EU's 'democratic deficit' are long-standing. They focus in particular on the incomplete development of instruments of parliamentary democracy at EU level, such as the accountability of decision-making bodies; party-political competition; public opinion-formation; and the equilibrium between executive power and parliamentary oversight. These concerns have gradually deepened over the years as EU institutions have expanded their competences and moved from non-salient policy issues into areas directly affecting national sovereignty.
However, and despite the Lisbon Treaty's attempt to define the EU's democratic principles (Title 2, Art. 9/10), the Eurozone crisis has arguably taken this trend to a new level. Parliamentary scrutiny and democratic accountability have been sidelined, as the methods and policy content of responses to the crisis have become exceedingly executive-driven and technocratic. EU institutions, particularly the CJEU, have emerged with new powers to police the new pacts. The constraints of global market forces over available policy options have time and again served as the only arguments for pushing such measures through. "Responsible" government has been placed above "responsive" government (Mair 2009).
These trends have contributed to rising public disillusionment with established political systems at all levels, the upsurge of populist fringe parties, and calls to re-nationalise competences. The EU is increasingly rejected as a supposedly biased actor, imposing policies on Member States and citizens alike. At the same time, local election results show increasing anxiety over the implications of freedom of movement and non-discrimination against second country nationals. Historically, of course, the loss of public confidence in the Community's remit and efficiency had always been exacerbated by marked economic downturns, whether in the 'stagflation' period of the 1970s, or during the convulsive early 1990s. But this time, it is explicitly the political consequences of the economic crisis, above all the sense that EU institutions are incapable of responding to citizens' concerns while progressively restricting domestic democratic traditions, which are eroding public trust. 
Symposium
This symposium brings together some of the most important academic scholars on the topic with public figures and political commentators. They will discuss the implications the Eurozone crisis is likely to have for the democratic standards of the Union and its Member States. A full programme will be available shortly.
PhD workshop
A closed workshop with PhD students from UCL, Yale, Oxford, Exeter, Zurich and St. Gallen will precede the public debate. For more information, please email us.
Context
Part of a year-long project grant from the European Commission Representation in the UK to debate the Eurozone crisis and its effect on the democratic standards of the EU.
When & Where

UCL Pearson Building
Pearson (North East Entrance) G22 LT
Gower Street
WC1E 6BT London
United Kingdom


Friday, June 14, 2013 at 3:15 PM (BST)
Add to my calendar
Organizer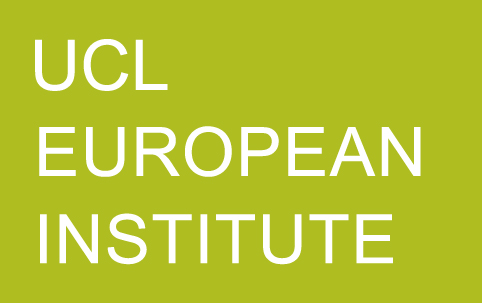 UCL European Institute is the new hub for research, collaboration and information on Europe and the European Union at University College London.
See more at: www.ucl.ac.uk/european-institute