The evolution of the International Journal of Cosmetic Science: 'The journe...
Description
The evolution of the International Journal of Cosmetic Science:
'The journey'
(with a come corneobiochemistry thrown in!)
Speaker Professor AV Rawlings PhD, FSCS, FRSC, FRSB. Director AVR Consulting Ltd
Synopsis
The International Journal of Cosmetic Science was born in 1979 under the tutelage of John Blakeway and David Williams. Initially the journal did well but as we all know to succeed, even as a journal, one must adapt and so in later years the journal also had to evolve. My story is from 1998 when I became involved with the journal initially as an Editorial Board member, then Associate editor and eventually becoming the Chief Editor with a vision of getting the journal recognised outside of our own scientific community to one on the world scientific stage. Essentially, with help from the staff at Blackwell & then Wiley, my goal was to drive the journal to become a modern 21st century publication. Many improvements were needed but three were essential:
I will explain why these improvements were necessary and the trials & tribulations of achieving these over an 8 year period.
Moreover, I will give examples of why we need to acknowledge authors publishing in the early 1980's on stratum corneum structure and function through to our own work in the 40th anniversary year of the journal. This is only possible via our electronic database thanks to Wiley-Blackwell and the generosity of the SFC and the SCS.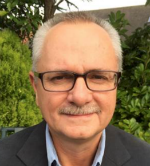 Biography
Dr Rawlings is a leading consultant in the health & beauty industry, where he consults, advises, presented on behalf of and has acted as R&D director for cosmetic companies, food companies, pharmaceutical companies including wound care & dermal delivery companies, retailers and suppliers on functional skin & hair care technologies. Dr. Rawlings brings over 35 years of experience in R&D, including 30 years of research in skin biology at several senior management levels in Food and Personal care companies in the UK & USA. In 2009 he was elected a fellow of the Royal Societies of Chemistry and Biology and to be an honorary member of the Society of Cosmetic Scientists and most recently Fellow of the Society of Cosmetic Scientists. He is visiting professor at the London School of Pharmacy and now UCL. He is the author/co-author of over 200 papers, book chapters and abstracts and has filed over 50 patents in areas of skin & food science. He has received several literature & presentation awards from the American Academy of Dermatology (1992), The Society of Cosmetic Chemists (1994), The International Federation of the Society of Cosmetic Chemists (1996 & 2016), The International Society for the Bioengineering of the Skin (2004) & the International Journal of Cosmetic Science (2007 & 2018). He was Chief Editor of the International Journal of Cosmetic Science (2004-2009), was the Co-Chair the Gordon Research Conference on Mammalian Barrier Function (2007) together with many Stratum Corneum conferences and is co-editor of the first and second editions of 'Skin Moisturization' published in 2002 & 2009 respectively and 'Acne and its Therapy'. He is an expert in skin biology especially stratum corneum biochemistry, the mechanistic interactions of cosmetic ingredients with skin and clinical together with objective testing methods.
Tonyrawlings@avrconsultingltd.com