For our Edinburgh Neuroscience Christmas Public Lecture 2020, join Dr Thomas Bak to discover 'The executive brain: why concepts matter'
About this Event
The Edinburgh Neuroscience Christmas Public Lecture 2020
The executive brain: Why concepts matter
with Dr Thomas Bak, Human Cognitive Neuroscience, School of Philosophy, Psychology & Language Sciences
What is the "executive brain"?: The brain of "executives"? The brain as the "executive" of the body? The parts of the brain which make decisions and implement them?
This talk will trace the way in which we think of the brain as a "decision maker", the concepts and the metaphors we use and the influence they have on science and its public understanding.
Accompanied by Descartes, Montesquieu and the Japanese film director Kurosawa, we will move from bilingualism to business, from dementia to depression and from single case studies to big data, seeing how the time in lockdown can be used in a constructive manner to refresh our thinking and our research.
**Update: Join us on Zoom or on YouTube**
Zoom Webinar: If you booked before 11.25 am yesterday should have received your personal Zoom Webinar joining link already (it was sent yesterday using the Edinburgh.Neuroscience@ed.ac.uk email address). For those people who booked after 11.25 am yesterday - you will be sent your personal Zoom Webinar link later today.
YouTube option: We will also be live-streaming the talk on our YouTube channel via this link: https://youtu.be/BKxuEYT_nWY. A recording will then be available to view later on the EdNeuro channel. Please note - Zoom Webinar will allow you to participate in live Q&A, whereas YouTube won't.
The Zoom Webinar platform has a 500 person limit. If you find you are unable to join because we have reached that limit, please pop over to YouTube to watch the talk there. Similarly, if you have problems joining for any reason, then the YouTube link should still work for you: https://youtu.be/BKxuEYT_nWY
We look forward to welcoming you at 6pm (GMT) this evening.
About Dr Thomas Bak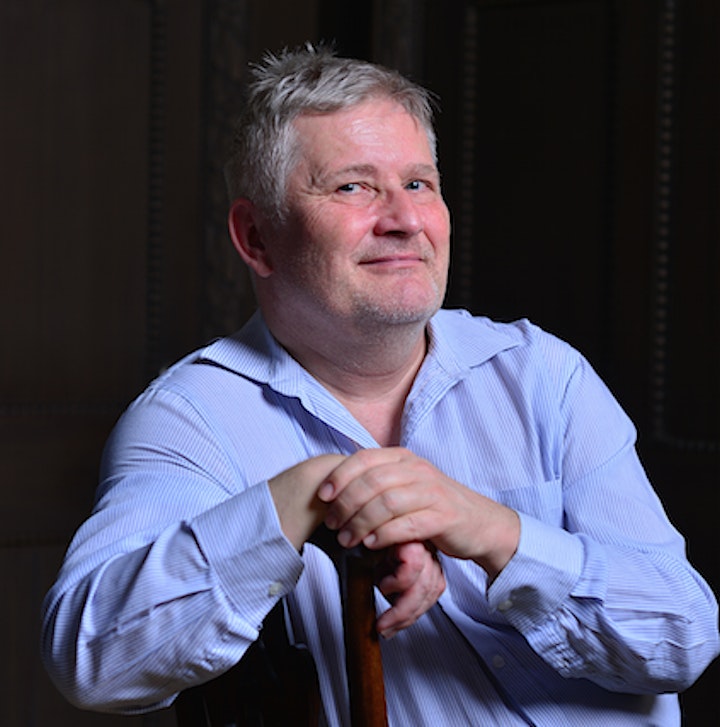 Born and raised in Cracow, Poland, Dr Thomas H Bak studied medicine and worked as a clinician in psychiatry and neurology in Bern, Berlin, Cambridge and Edinburgh. 2010-2018 he was the president of the World Federation of Neurology Research Group on Aphasia, Dementia and Cognitive Disorders (WFN RG ADCD).
His main interest is the relationship between language, brain and mind, with a recent focus on the impact of language learning and multilingualism on cognitive functions across the lifespan and in brain diseases such as dementia and stroke. He has teaching experience in 7 languages and conducts his research in a wide range of populations across the world.
This lecture is hosted by Edinburgh Neuroscience, University of Edinburgh.
In order to facilitate some of our online bookings, we use Eventbrite - a third party service which is not operated by the University of Edinburgh, Details of Eventbrite's privacy policy can be found here.
Please note: we will use the email address you provide during registration to create a Zoom Webinar link that allows you to join the lecture directly via a single click. This requires us to input your email address to a University of Edinburgh registered Zoom Webinar account. Your email address will not be used by us for any other purpose than to provide you with a direct link to join the lecture.
This event may be recorded for promotional or recruitment materials for the University and University approved third parties. Any written questions or comments may be subject to Freedom of Information legislation.