Description
The Exeter MBA invites you to the next guest lecture in the MBA Speaker Series:
"Capitalism - does it have a future in a challenging world ?" - by John Elkington*

*John is a world authority on corporate responsibility and sustainable development, writer and co-author of 19 books. John coined the terms "triple bottom line" and "people, planet & profit".
John will be talking us through his journey in sustainability and exploring the challenges businesses are facing in striking a balance between profitability, people and planet.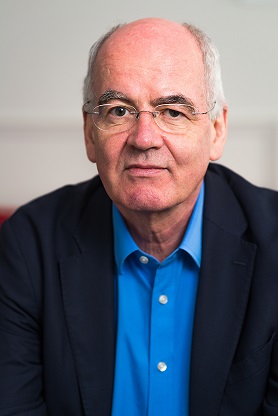 John is a writer, thought-leader and business strategist, a serial entrepreneur and, at heart, an environmentalist. He is Chairman and Chief Pollinator at Volans, a certified B Corporation driving market-based solutions to the future's greatest challenges.
John is also Honorary Chairman of SustainAbility, and sits on an A-Z of some 20 boards and advisory boards. He has written 19 books, and his latest is co-authored with Jochen Zeitz, former CEO of PUMA and now co-chair, with Sir Richard Branson, of The B Team. The book, entitled "The Breakthrough Challenge: 10 Ways to Connect Today's Profits with Tomorrow's Bottom Line" comes full circle from John's 1997 "Cannibals with Forks", where he first introduced the Triple Bottom Line concept.
---
Venue and Information
Henderson Lecture Theatre, Building One: The Business School, Rennes Drive, EX4 4PU. Building number 30 on the Streatham Campus map. Car parking is free of charge after 6pm.
For maps and directions, please visit this page.
---
Please note filming, recording and photography may take place at this event.
Data Protection and Privacy
To aid organisation of this event, attendee information may be shared with relevant staff in the University e.g. a list of attendees could be provided to the University host, guest speaker.
We will store your information securely, so that we can communicate to you about the event (e.g. cancellation of event, changes to the itinerary).
We delete our access to personal information on Eventbrite after 6 months.
More information on the University's privacy policies can be found http://www.exeter.ac.uk/privacy/notices/
For more information on Eventbrite's own privacy policy, please visit this page.