Description
We are living in a very different world today than we were a decade ago. We're at the beginning of a whole new era. Our world is global, digital, intangible, more meaningful and very entrepreneurial.
– Daniel Priestley, Creator of Key Person of Influence

We are living in a very different world today than we were a decade ago. We're at the beginning of a whole new era. Our world is global, digital, intangible, more meaningful and very entrepreneurial.
– Daniel Priestley, Creator of Key Person of Influence
In our fast-paced, busy lives, we really don't have time to waste when it comes to winning new clients and building a thriving business. What we need is for our name to come up in all the right conversations and our most ideal clients to come to us pre-sold and ready to buy.
Something that, with the right marketing approach, is actually easy to achieve. All you need is a compelling Call-to-Action, clear packages and pricing, and a structured sales conversation.
This 3-hour open event designed to introduce you to the concept of The Expert Economy and how, if you use our formula, you could quickly transform your business and your results.
With technology dramatically changing how we do business, more and more people are opting to leave the confines of full-time work and to start their own business.
Confident they can deliver their client's an excellent service, they create a new logo, build a website and start attending networking events, sure that if they show up enough their ideal prospect will hear of them and want to hire their services.
However, for most people, this isn't the case.
Months pass, savings drain away, the pressure to earn increases, relationships fracture and confidence dwindles. The clients they do win come sporadically and is less than predictable.
Instead of enjoying each day living the dream, each day becomes a juggling act as they struggle to keep each plate in the air.
And for all the books and courses available, nothing seems to unravel the confusion around how you get leads and what to do with them.
The Expert Economy is on a mission to change this. In this short 3-hour workshop you'll be introduced to a simple formula that, if applied, will quickly position you as the 'go to' expert within your industry, so your name comes up in all the right conversations and prospects come to you pre-sold and ready to buy.
Curious? Then why not join us and see if our approach is for you.
To ask questions about this event please email Naomi at Naomi@TheProfile.Company or call 07723 602 353.
* * * The new book 'The Expert Economy' is coming soon.* * *
Organiser of The Expert Economy Live Sessions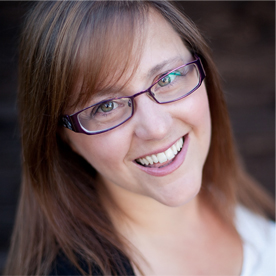 Naomi Johnson is the founder of TheProfile.Company, and is the author of 'What to Put on Your LinkedIn Profile' and 'Grassroots to Green Shoots', and her upcoming book The Expert Economy. For five years now, Naomi has been providing LinkedIn Profile Reviews to solo-entrepreneurs, owner-managed businesses and corporations and writing their LinkedIn Profiles for them.
Interviewing solo-entrepreneurs Naomi recognised that many of their journies were much like her early days of balancing marketing and sales with winning billable work. She also began to realise that many were investing heavily in marketing course but didn't how to apply traditional marketing principles they were learning - and understandably so - because traditional marketing principles do not apply to experts managed businesses. 
Wanting to support entrepreneur experts to succeed, Naomi developed an online training and coaching programme aimed at helping entrepreneurs to design their business in a way that allows them to win new business while doing what they love, because frankly, we don't have time to remain an expert in our own industry and then become a professional sales and marketing person. Nor will we love it.

The Expert Economy is about bringing together entrepreneur experts to share successes, discover new insights and mostly stay on track. Becoming an Entrepreneur Expert is no easy job. It requires a completely different mindset and a shift in how you approach paid work. It requires a community of people that can keep us on track to build the momentum needed to master the art of winning new sales while being our genuine self. 
If you want to learn how to have prospects to come to you pre-sold and ready to buy and make sales on of the most natural things you do, then join us. 
The world as we know it has changed dramatically and it is those who are able to command their own destiny, choose their own work assignments and ask for their fees, that will succeed. 

Our socials are free to attend. Everyone is welcome from those who are already established to those just getting started. We offer online training courses and one-to-one coaching. Our open sessions are 2.5 hours and will introduce you to the principles of The Expert Economy so you can decide for yourself if this is an approach you want to take building your business. 

To stay in touch with our events, why not join our MeetUp group. 

For more information and to enrol in one of our course, please go to TheExpertEconomy.co.uk