Description
The business landscape is changing dramatically. Today people are more likely to buy from people they know, like and trust. As a result it is now important for each of us to manage our own personal brand and establish our credibility within our market place, whether we are business owners, solo-entrepreneurs, sales professionals or employees.
Our event will introduce people to the concept of personal branding; providing clear, practical guidance on leverage their expertise to be influential in their industry; to win new business and build successful companies.
The event is directed at entrepreneurs or intrapreneurs who want to apply their expertise to solve meaningful problems. We will address the radical changes in our economy and exactly what is required of individuals to thrive during, what is predicted to be, a period of great change.
The event will show delegates how to:
Position themselves as the go-to expert in their industry

Build a marketing system that matches how prospects buy

Structure a profitable serviced based business

Become a key person of influence
Talk Content:
1. Daniel Priestley

Many people think it takes decades of hard work, academic qualifications and a generous measure of good luck to become a Key Person of Influence. In this talk Daniel will share a strategy for fast-tracking your way to the inner circle of the industry you love.

You will discover how to find your 'entrepreneur sweet spot' where you get to do what you love, do it well, and get rewarded generously for it.

Daniel also will introduce you to the four global trends that are shaping this new age of fast-pace business, and how to adopt a new, bold strategy that's right for the times we are in.

Creator of the Key Person of Influence programme and author of four best selling books; Become a Key Person of Influence, Entrepreneur Revolution, Oversubscribed and 24 Assets, Daniel Priestley is an internationally renowned entrepreneur and highly sought after speaker.
2. Naomi Johnson

Having started her business in 2015 using LinkedIn, Naomi quickly shot to fame as a LinkedIn expert, writing LinkedIn profiles for business owners, thought-leaders and sales teams.

Sharing from her own story, and strategies she's shared with hundreds of clients to achieve the same results, Naomi will show you how to use LinkedIn to leverage the trust within your network to position yourself as the 'go-to' expert within your industry and win real business.

Naomi is the author of Grassroots to Green Shoots and What to Put on Your LinkedIn Profile. She is a specialist in personal branding and marketing. In 2013 & 2014, Naomi led a team of consultants at LinkedIn's Annual Conference 'Talent Connect' providing LinkedIn profile reviews for some of the world's top organisations.
www.TheProfile.Company

3. Ian Dickson

Becoming an expert within your own industry requires a lot of hard work and determination, and when you're on your own, starting out as a solo-entrepreneur or leader of a small team, the challenge to stay motivated can be a struggle.

In this invigorating talk, Ian will share strategies and insights for staying on track, accomplishing your goals and driving your own success.

Ian is a highly sought after internationally speaker, based in Portsmouth. He has a passion for helping the business community succeed. He has coached hundreds of businesses to outperform their expectations.

www.IanDickson.co.uk

4. Lisa Seymour

Building upon Daniel's talk and the theme of the day, Lisa will demonstrate the importance of visual branding and the impact it has when positioning yourself as a 'go-to' expert. Sharing examples from Spoken's extensive portfolio, Lisa outline the key assets every business must have in place and how to co-ordinate them for maximum effect.

Lisa is the Director of Spoken, an award-winning studio in West Sussex that helps brands find their voice. Spoken is a design agency passionate about developing intelligent identities that drive commercial success.

www.MadeBySpoken.co.uk
About the speakers:
Daniel Priestley
Daniel is the co-founder of Dent, a global business designed to create a world full of entrepreneurial people who solve meaningful problems. He's the author of the three best-selling books "Key Person of Influence", "Entrepreneur Revolution" and "Oversubscribed" and co- created the Key Person of Influence programme.
Daniel uses campaigns to help raise over £100,000 for charity each year and is connected to some of the world's most known and celebrated entrepreneurs and leaders.
In 2010, Daniel co-founded Dent, an entrepreneur growth accelerator designed to assist "key people of influence" to become more visible, valuable and connected.
Naomi Johnson
Naomi Johnson is the founder of TheProfile.Company and the author of "What to Put on Your LinkedIn Profile" & "Grassroots to Green Shoots". In 2017 she will be launching her book "The Expert Economy: How to position yourself as the 'Go to' person in your industry and build a thriving business".
For the past five years Naomi has specialised in writing LinkedIn profiles for solo-entrepreneurs, business owners, thought-leaders, sales teams and trusted advisors.
She lives on the border of Hampshire and West Sussex, and has a passion for helping individuals create their personal brand and build thriving businesses.
Ian Dickson
Ian has coached and mentored 100's of businesses throughout the UK and is renowned for his ability to inspire and motivate an audience. In the last eleven years he has delivered over 300 Professional Business Seminars and Motivational Speeches drawing on his experience as an Operations Director to two large national businesses. He is now a successful business coach with clients throughout the UK.
He has a passion for supporting the business community to succeed and using his own personal style, passion and business expertise.
The event is ideal for:
These events are designed specifically for Small Business Owners, Solo-Entrepreneurs and Intrapreneurs across a variety of industries:
Professional Advisors:
Doctors, Lawyers, Naturopaths, Architects etc
Service Providers:
Accountants, Personal Trainers, Financial Planners, Coaches, Agencies etc
Freelancers:
Bloggers, Designers, Consultants
We are currently in the process of inviting sponsorship. If you would like to be part of this event please email Naomi@TheProfile.Company or call 07723 602 353.
Organiser of The Expert Economy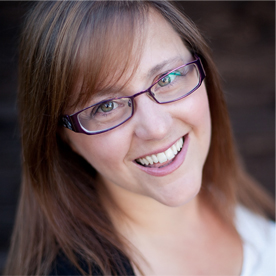 Naomi Johnson is the founder of TheProfile.Company, and is the author of 'What to Put on Your LinkedIn Profile' and 'Grassroots to Green Shoots', and her upcoming book The Expert Economy. For five years now, Naomi has been providing LinkedIn Profile Reviews to solo-entrepreneurs, owner-managed businesses and corporations and writing their LinkedIn Profiles for them.
Interviewing solo-entrepreneurs Naomi recognised that many of their journies were much like her early days of balancing marketing and sales with winning billable work. She also began to realise that many were investing heavily in marketing course but didn't how to apply traditional marketing principles they were learning - and understandably so - because traditional marketing principles do not apply to experts managed businesses. 
Wanting to support entrepreneur experts to succeed, Naomi developed an online training and coaching programme aimed at helping entrepreneurs to design their business in a way that allows them to win new business while doing what they love, because frankly, we don't have time to remain an expert in our own industry and then become a professional sales and marketing person. Nor will we love it.

The Expert Economy is about bringing together entrepreneur experts to share successes, discover new insights and mostly stay on track. Becoming an Entrepreneur Expert is no easy job. It requires a completely different mindset and a shift in how you approach paid work. It requires a community of people that can keep us on track to build the momentum needed to master the art of winning new sales while being our genuine self. 
If you want to learn how to have prospects to come to you pre-sold and ready to buy and make sales on of the most natural things you do, then join us. 
The world as we know it has changed dramatically and it is those who are able to command their own destiny, choose their own work assignments and ask for their fees, that will succeed. 

Our socials are free to attend. Everyone is welcome from those who are already established to those just getting started. We offer online training courses and one-to-one coaching. Our open sessions are 2.5 hours and will introduce you to the principles of The Expert Economy so you can decide for yourself if this is an approach you want to take building your business. 

To stay in touch with our events, why not join our MeetUp group. 

For more information and to enrol in one of our course, please go to TheExpertEconomy.co.uk