Description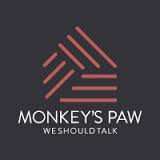 Failure was never a four letter word. Yet we still struggle to talk about it in polite society.
Failure is inevitable for all of us. And just like the embarrassing Uncle at the family wedding, will visit us on a way too regular basis. Crashing in to our lives when we least expect it, bringing chaos and confusion by the truckload.
In business, it is too easy to lose focus or become derailed by something that didn't go the way we planned. Perhaps we get flustered or demotivated by losing a client, not winning a client or maybe just knocking over our morning coffee.
Well?… welcome to my world…
No one likes to talk to about failure, but I believe we should. Failure is cathartic, it is enlightening, it is liberating, but more than anything it demands that we improve.
Let's take a look at what happens when we fail, why we should celebrate it and how best to turn a seemingly negative situation into a positive.
And for the record, we can laugh at it too..
Oliver Dax from Monkey's Paw delivers professional B2B sales training across the South West. Equipping businesses with the skills and techniques to get better results with over 25 years experience.
Local SME's please come and join us over light refreshments and network in a welcoming atmosphere for what promises to be an enlightening event.
Pease feel free to share on social media and bring a business associate with you - #NatWestBoost @jamescourt77